Venezuela Promotes Strengthening Relations with African Countries
Venezuela Promotes Strengthening Relations with African Countries
Imagen principal: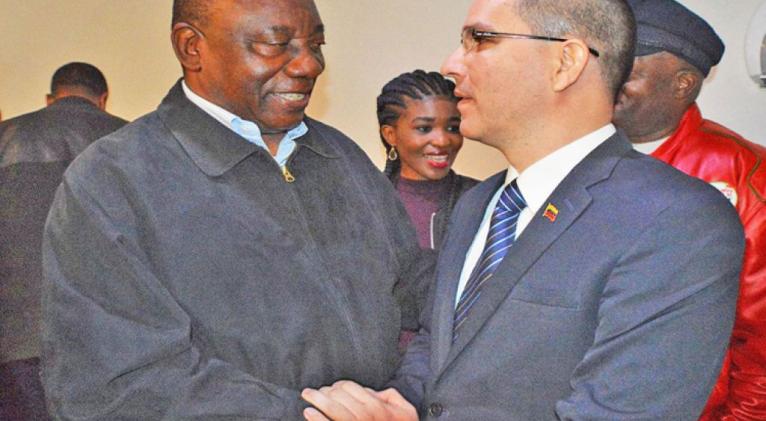 The Venezuelan Government promotes today the strengthening of relations with African countries, objective confirmed during the tour of Foreign Minister Jorge Arreaza, in Mozambique and South Africa.
The mechanism to close economic links between Latin America and the Caribbean with the African continent was at the center of debate in several meetings held over the weekend by the head of Venezuelan diplomacy with South African authorities.
As part of his agenda, Arreaza participated in the First Economic Dialogue between Venezuela and South Africa, during which he highlighted that to favor productive Exchange and trade is the only way to development for States of the south, said the Foreign Ministry in a press note.
The visit of Venezuelan Foreign Minister to South Africa included a meeting with head of State, Cyril Ramaphosa, to whom he transmitted a greeting from President Nicolas Maduro, as well as thanking him for the notable trade, social, political and economic cooperation with the South American nation.
Previously, Jorge Arreaza, had made a work visit to Mozambique, where authorities of both governments signed a group of agreements to strengthen cooperation ties.
Authorities of both countries approached topics such as the struggle against poverty, gender equality, the operation of the legislative power and its interaction with the people, diversification of the economy and agricultural production.