Venezuelan Authorities Uncover Maduro Assassination Plot
Venezuelan Authorities Uncover Maduro Assassination Plot
Imagen principal: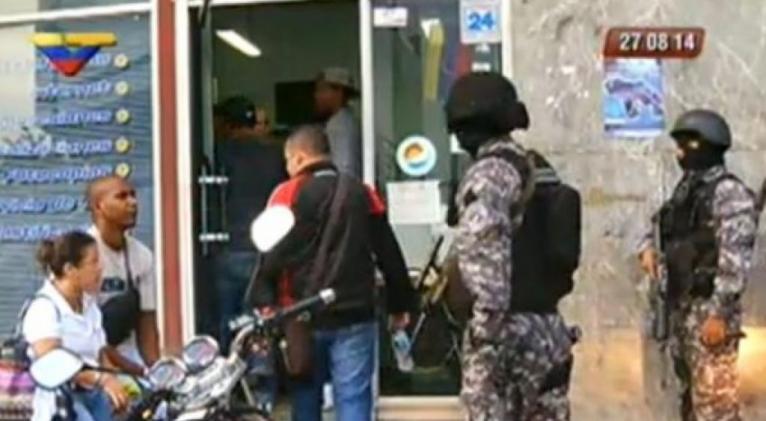 Venezuelan authorities have raided two Caracas businesses, after uncovering an alleged plot to assassinate President Nicolas Maduro, according to state media.
On Wednesday night, state broadcaster VTV carried footage of scores of heavily armed intelligence agents descending on the businesses.
One person has been detained, and at least 40 computers were seized in the two operations according to VTV.
Venezuela's intelligence service SEBIN says threats against Maduro's life were issued from two sites in Caracas – a store in the Dos Caminos district and a business in Sabana Grande.
According to state run newspaper Correo del Orinoco (CdO), threats against Maduro's life were made online, including on social media sites Twitter and Facebook.
Targets of the investigation could face charges including "incitement to crime", "computer crime" and a charge related to undermining national security, according to CdO.
This isn't the first time authorities have said they have uncovered plans to assassinate Maduro. Nine Colombian paramilitaries were arrested in June in connection to another alleged plot.
At the time, Interior Minister Miguel Rodriguez stated weapons and fake Venezuelan military uniforms were seized alongside the paramilitaries.
Then in July, the head of Venezuela's National Assembly Diosdado Cabello said he had "hard evidence of assassination attempts" targeting both himself and Maduro.
"We know who they are, what they are, what they want, and we will find them," Cabello said at the time.