Eminent Threat of the Vermin against Venezuela
Eminent Threat of the Vermin against Venezuela
Imagen principal: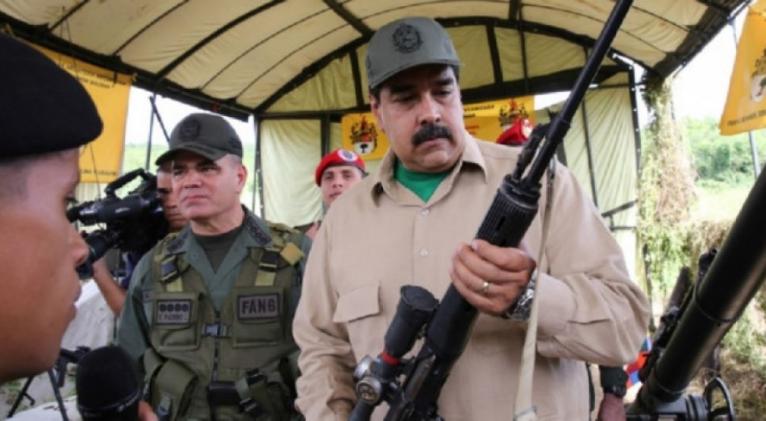 On the wide spectrum of criteria on the matter it's worth turning the eye to one in particular that was published last Sunday in Miami by the New Herald.
The name of the article:"How likely is a military intervention of the United States in Venezuela?
The author, Andrés Oppenheimer, an Argentinean born journalist more pro-Yankee than Donald Trump himself.
He begins, "although speculations on a military intervention of the United States in Venezuela are escalating, I think believe it's very unlikely."
However, he clarifies, after hearing from diplomatic sources that North American officials consider to summon the Inter-American Treaty of Reciprocal Assistance of 1947 (The Rio Treaty).
He said that he is less convinced than before that there won't be a military foreign action.
On the following line he explains his arguments.
Firstly, Donald Trump and his men go further in their discourse after the attempt of April 30 "to reestablish democracy."
They were beyond their usual statements, all options are on the table, and the Secretary of State, Mike Pompeo, said "a military action is possible."
Secondly, in the White House there are some who fear that Trump is not longer taken seriously if he doesn't impose the force to overthrow Maduro.
His promises that he will overthrow Maduro "could begin to sound as his empty threats that "Mexico will build the wall."
Oppenheimer, a famous "gossiper" of the White House, thinks that Trump's greatest interest in Venezuela resides in that he wants to win Cuban-American and Venezuelan votes in Florida for the 20220 elections.
But it's not discarded, and observers alert, also that the leader could be talked into using the military option in that country by some of his collaborators.
Thirdly, Latin American diplomats tell him that there are private discussions within the OAS to summon the Rio Treaty.
Who are the members of the Rio Treaty? The governments from the United States, Brazil, Colombia, Argentina, Chile and Peru, that is, the rotten extreme right.
In his article, when he asked Trump's special correspondent for Venezuela, Elliott Abrams, (a Medieval figure) if there were secret discussions about summoning the Rio Treaty, he didn't confirm it neither denied it.
In spite of him, even Oppenheimer was forced to acknowledge that practically all countries of Latin America have already opposed a foreign intervention in Venezuela.
Cornered, the journalist tried to save his image when saying, but it's unclear what would happen if more Venezuelans moved to neighboring countries.
He therefore gave credit to the hope that cynically keep depositing in the effects of the vicious attack of Washington against the South American nation.
The truth is that, as it has been defined for good, the vermin from Washington can't be trusted a bit.