Warning on the increase of accident rates in Cuba
Warning on the increase of accident rates in Cuba
Imagen principal: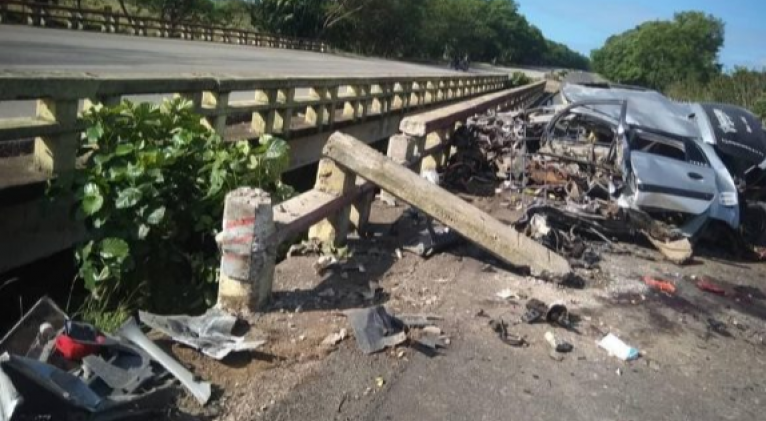 Cuban authorities appeared on the TV and radio program Mesa Redonda to report on the increase in accident rates in Cuba and the measures taken to reduce the impact of this problem on the population.
Colonel Roberto Rodriguez Fernandez, head of the Specialized Traffic Body of the National Revolutionary Police (PNR), reviewed an account of the nearly 10 thousand accidents registered in the archipelago during 2022, which had the unfortunate balance of more than 700 deaths and seven thousand injured.
As the main causes, he highlighted the complex internal situation caused by the worsening of the U.S. blockade which has repercussions on the deficit of public transportation, technical failures in vehicles, and lack of spare parts, together with traffic violations.
In this regard, he detailed that 44 percent (%) of all accidents occurred, 21% of the fatalities, and 41% of the injured have involved motorcycles and mopeds, a figure with a greater upward trend in recent years.
He commented that for these reasons the country has suffered an approximate amount of 500 million in material losses, although these are not equal to the pain of the citizens for the death of a loved one or a family member.
Photo: Periódico Ahora
Work is being done to reactivate checkpoints on highways, the identification of dangerous stretches, guarantee police presence on the reads for protection and surveillance, assistance to the population, and other initiatives such as the development of Cuban traffic lights with their programming and the use of plastic signals and other materials to reduce import costs, he said.
Reinaldo Becerra Acosta, secretary of the National Road Safety Commission, insisted on preventive actions to facilitate the understanding of risk factors and thus enable more responsible behavior among drivers and pedestrians.
In this sense, he pointed out that the general directions aim to deepen the implementation of existing public policies to raise the road culture of the population, such as the National Strategic Plan and the Strategic Plan for children and youth, which since 2002 has paid special attention to the impact of accidents in these age groups through close cooperation with schools and educational centers at different levels.
He also emphasized the need to re-qualify professional drivers, observe the correct rest periods for them, review their records, and involve the managers of the entities in the technical review of the means of transportation.
Through the data offered during the program, it was learned that indiscipline such as speeding, distractions, or the consumption of alcoholic beverages has influenced the death of more than 2,100 Cubans in the last five years (Source: ACN).