Venezuela sends first batch of oxygen to Brazilian city
Venezuela sends first batch of oxygen to Brazilian city
Imagen principal: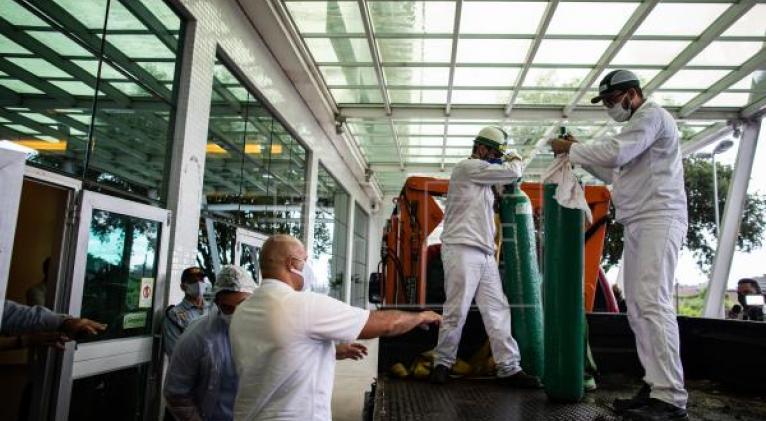 Venezuelan Foreign Minister Jorge Arreaza stated on Saturday that the first batch of oxygen cylinder were sent to Manaus, in the Brazilian state of Amazonas, to support the health system.
Venezuelan authorities expressed willingness to support the Government of that northwestern Brazilian region and its collapsed healthcare services, given the impact of a second wave of Covid-19 infections.
'Yesterday (Friday) I gave the good news to the Governor of the Brazilian state of Amazonas (Wilson Lima) that the first trucks of oxygen cylinders, with thousands of liters of oxygen, are leaving on Saturday from the SIDOR plant, in Puerto Ordaz, to Manaus,' Arreaza posted on Twitter.
The minister also said that some 107 Brazilian and Venezuelan doctors, graduated from the Latin American School of Medicine in Caracas and grouped in the Simon Bolivar Brigade, appeared on Friday at the Venezuelan consulate in Boa Vista, to offer their services to the Amazonas state.
Arreaza also underlined the need to seek a formula to go beyond differences and give way to a new dynamics of comprehensive bilateral relations, for the good of Venezuela and Brazil.