Venezuela: Rodriguez Re-Elected National Assembly President
Venezuela: Rodriguez Re-Elected National Assembly President
Imagen principal: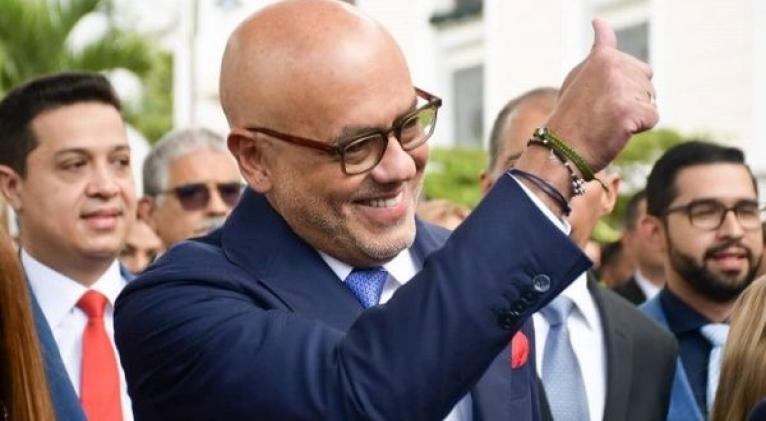 The plenary session also elected Rosalba Gil as secretary and Maria Alejandra Hernandez as undersecretary.
On Thursday, Venezuela's National Assembly (AN) began the period of ordinary sessions corresponding to 2023 and elected its new board of directors.
By majority vote, Jorge Rodriguez was ratified as President of the Assembly. Pedro Infante was elected as first vice president and America Perez as second vice president.
The plenary session also elected Rosalba Gil as Secretary and Maria Alejandra Hernandez as Undersecretary. Rodriguez was later sworn in.
Their candidacies were nominated by the main bench (the Homeland Block) and presented by Diosdado Cabello, a lawmaker from the United Socialist Party of Venezuela (PSUV).
Rodriguez has been "at the forefront of the national dialogue," Cabello said, expressing his appreciation for his work, dedication and patience.
The PSUV militant also highlighted the work carried out by all the Bolivarian lawmakers in their fight against the U.S. blockade on Venezuela.
Before the installation session of the new legislature, Rodriguez, Cabello and other lawmakers such as Nicolas Maduro Guerra and Vanesa Montero participated in an act in honor of Simon Bolivar, the founding father of the country.