Venezuela denounces attacks and reiterates will for dialogue
Venezuela denounces attacks and reiterates will for dialogue
Imagen principal: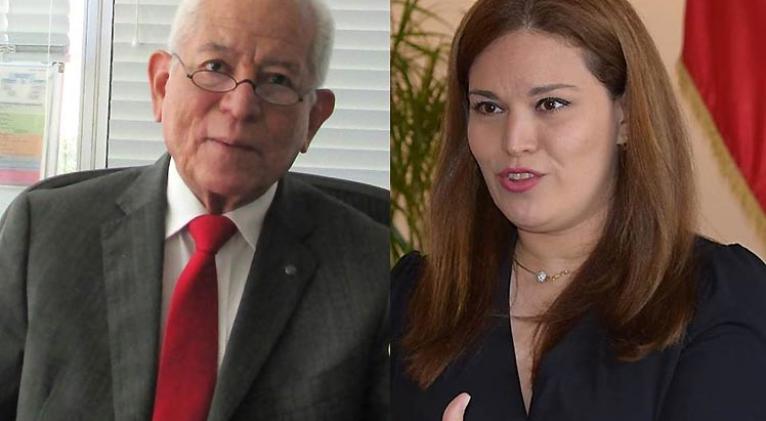 Venezuela denounced this week in Paris the impact of the unilateral coercive measures imposed by the United States, and ratified its will to rebuild relations with the European Union (EU), which is subordinated to Washington's aggressiveness.
The economic and financial blockade, the sequestration of billions of dollars, the sanctions without approval from the United Nations, and media manipulation against Venezuela were exposed by Chargé d'Affaires to France Carolina Gerendas, and UNESCO Permanent Delegate Jorge Valero.
The diplomats participated in a meeting with the movement of solidarity with the Bolivarian Revolution in France, where Gerendas talked to journalists and Valero gave an exclusive interview to Prensa Latina.
According to the chargé d'affaires, Caracas aspires to establish bridges of rapprochement with the EU, and France as one of its member States, in various fields, including the politics, culture, economy and the academia, despite the hostility of recent years.
That is Venezuela's spirit, dialogue to have ties based on adherence to International Law and respect for its sovereignty and self-determination, she stressed.
Gerendas explained that Venezuela only demands the normalization of relations, whether with the EU, the United States or any other country, elementary issues such as the cessation of aggressive economic measures, recognition of and respect for its institutions and the restitution of the resources seized.
In her opinion, the regional elections in November 2021 represent an opportunity for a change in the policy of the Western powers in relation to a nation that has been a victim of hostile actions even in times of the Covid-19 pandemic.
We see in these elections a historic opportunity for governments that have acted without respect for sovereignty, independence and International Law to rectify their position, she stated.
For his part, Valero condemned the consequences of the US unilateral coercive measures against his country in the educational, scientific and cultural sectors, the sphere of competence of the United Nations Educational, Scientific and Cultural Organization (UNESCO).
In an interview with Prensa Latina, the experienced diplomat repudiated that Washington's aggressiveness prevents Venezuela from fully deploying its programs to guarantee inclusive access to education, science and culture, a priority of the Bolivarian Revolution since its materialization under the leadership of Hugo Chávez (1954-2013).
Since we presented our credentials to UNESCO Director General Audrey Azoulay, in late 2020, we have explained the situation created by the unilateral coercive actions and the urgency for them to stop, he commented in this capital, where the headquarters of the UN's specialized agency is.