Venezuela accuses Spain of meddling in internal affairs
Venezuela accuses Spain of meddling in internal affairs
Imagen principal: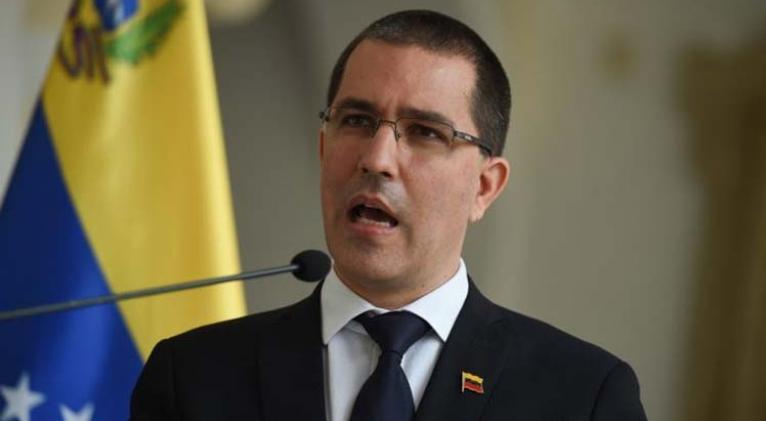 Venezuela's Foreign Affairs Ministry has accused the Spanish government of violating the Vienna Convention on Diplomatic Relations, on grounds of conspiracies to help the violent opposition leader Leopoldo Lopez escape.
In a statement, the Venezuelan Foreign Ministry points out that several years ago the Spanish Embassy supported conspiratorial actions against the legitimate government of President Nicolas Maduro.
It recalls that after Ambassador Jesus Silva was expelled in 2018, his return was agreed upon under a renewed commitment of respect towards Venezuelan and international laws, which he did not comply with.
On the contrary, 'the biased diplomatic practice of the Spanish representative became even more notable, to the point of sheltering under a non-existent and anti-legal figure, in his own residence, a fugitive condemned by the Venezuelan justice, responsible, among other crimes, for the death and injuries of hundreds of Venezuelans in 2014', the statement stresses.
It further emphasizes that the diplomat helped organized on several occasions in his residence activities against the Venezuelan government, and puts as an example the organization of the mercenary operation Gedeon, whose main objective was to assassinate President Maduro.
'As a corollary of such grotesque, shameless and gross violation of the Vienna Convention, today it is clearly verifiable that the head of the Spanish diplomatic mission in Venezuela acted as the main organizer and confessed accomplice of the announced escape of Lopez', the Foreign Ministry underlines.
In addition -it concludes-, the Spanish authorities decided to receive him in their territory, without taking into consideration international laws and even Spanish migratory laws and bilateral agreements in matters of justice.