US-based organizations reject terrorist attack against Cuban embassy
US-based organizations reject terrorist attack against Cuban embassy
Imagen principal: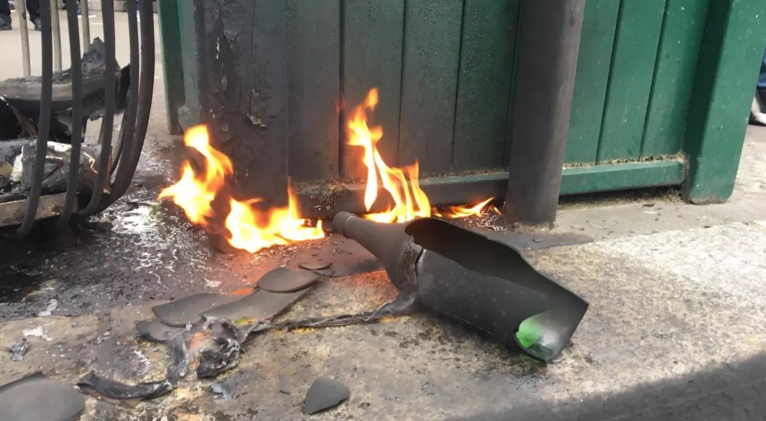 Several solidarity organizations and social movements continue to express their condemnation of the terrorist attack perpetrated against the Cuban embassy in Washington DC, the second in the last three years.
"It is ironic that Cuba is unfairly on a list of terrorist countries while terrorist acts are committed against the Cuban embassy and diplomatic personnel on US soil," the Bridges of Love movement said in a statement. It is "extremely worrying that this terrorist act occurs on the last day of the visit of the Cuban president, Miguel Díaz-Canel, to the United States. (…) It is very sad and disturbing" that "a terrorist threw two explosives" against the Cuban embassy a few hours later on the same day when the president advocated for the construction of bridges of love between the two countries before hundreds of Americans, the statement added.
"We demand that the full weight of the law be brought to bear on the guilty," the José Martí Cultural Association of the United States urged, once it became known that an individual threw two Molotov cocktails at the embassy last night, according to the Minister of Foreign Affairs of Cuba, Bruno Rodríguez. "They do not know what (else) to try to tarnish the general opinion of the resounding success of the recent visit of the president of Cuba," the group stressed.
The MEMO (No to the Blockade) movement also protested "the savage attack with Molotov cocktails" on the Cuban embassy, and reminded that while Cuba is kept on "a spurious list of promoters of terrorism", the Cuban embassy in Washington DC suffered two attacks in the last three years.
The co-president of the National Network of Solidarity with Cuba published the call to bring flowers to Cuba's embassy in Washington, as a sign of support. "End terrorism against Cuba", "Let Cuba live", the activist emphasized on social networks.
"It is the second violent attack against the embassy in Washington," the Cuban Foreign Minister recalled on social networks. "Anti-Cuban groups resort to terrorism because they have a sense of impunity, something that Cuba has repeatedly warned US authorities about," the minister stated.
Official data reveal that at least 581 acts of State terrorism have occurred against Cuban embassies since the triumph of the Revolution in January 1959.