United Left reiterates rejection of Spain's militarism
United Left reiterates rejection of Spain's militarism
Imagen principal: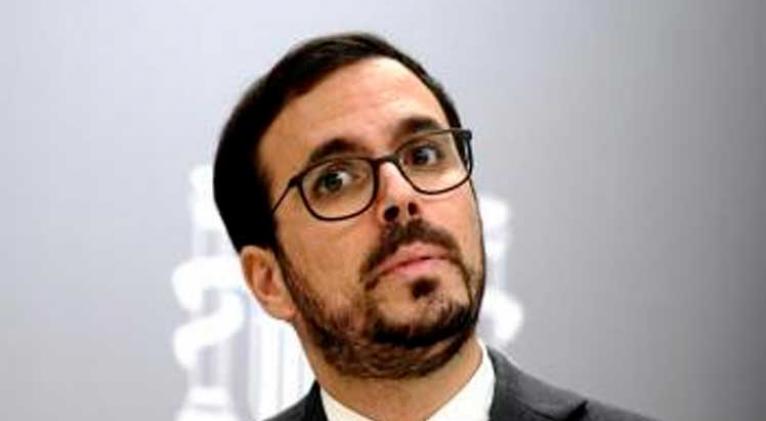 Madrid, Jul 2 (Prensa Latina) Spain's United Left (IU) today reiterated its rejection of the increase in the government's military budget, in accordance with the new guidelines of the North Atlantic Treaty Organization (NATO).
The federal coordinator of IU and Minister of Consumption, Alberto Garzón, was blunt in that sense in an intervention this Saturday before the group, remarking that the left will make a serious mistake and in particular the President Pedro Sanchez's Spanish Socialist Workers' Party (PSOE).
Garzón described the right-wing security model based on "more weapons and tanks" as "reactionary and conservative," and deplored the thought of a higher military budget when social problems and an ongoing economic crisis persist.
Expanding on the subject, he considered that raising military spending, in more army, more tanks and more fences, will condemn the left to defeat.
"It's not about Manichaeism (…) it's about knowing what framework each one is in and a government and a policy of the left cannot buy the framework of the right, because at that moment we are condemning ourselves to defeat (. ..)", he noted.
He appreciated that the war in Ukraine forces us to choose which "concept of security" is defended, if the one on the right where "security is preserved only with more weapons, more tanks, more armies, more walls and fences", or "a concept of civil society, which says that many of these conflicts have their origin in inequality, poverty, hunger or in the struggle for resources".
IU is part of the Government coalition and together with Podemos, it is part of the United We Can bloc, which joins the PSOE.
For his part, the leader of Más País, Íñigo Errejón, said that the government is at a decisive moment in which it must decide whether to turn to the progressive majority in Congress or follow the "deeply erroneous" path of increasing military spending. .
The enthusiastic support offered by the leader of the Popular Party, Alberto Núñez Feijóo, should serve as an alarm in the Palacio de la Moncloa, he said.