Third Congress of Family Medicine begins in Cuba
Third Congress of Family Medicine begins in Cuba
Imagen principal: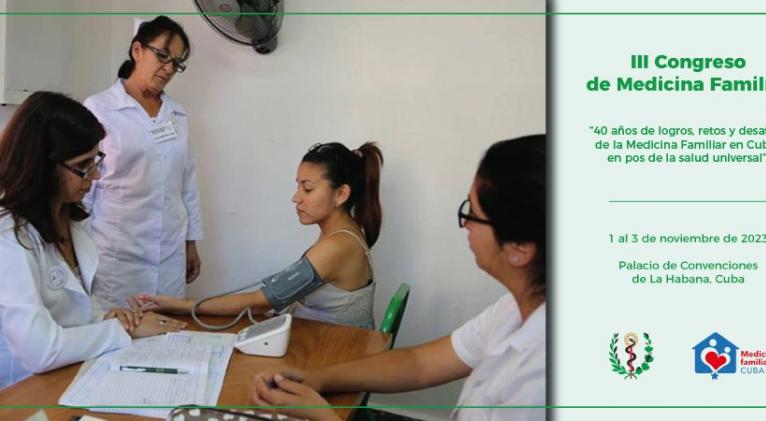 The 3rd Congress of Family Medicine begins in Havana with the objective of exchanging experiences, reflections and knowledge on health linked to community medical care.
The event will host professionals until November 3rd under the motto "40 years of achievements, challenges of Family Medicine in Cuba to achieve universal health."
The agenda includes the discussion of various issues such as strategies and visualization of the results and achievements in Cuba and in other parts of the world on the experience of applying the program; as well as the bases for its current improvement, according to the event's website.
The Congress was convened by the Cuban Society of Family Medicine and is sponsored by the Ministry of Public Health, and other prestigious national and international institutions and organizations.
Delegates from several provinces of Cuba attending the event, as well as specialists from 11 countries, including Colombia, Venezuela, Spain, the United States and Paraguay.
The Family Doctor and Nurse Program was created in 1984 by Commander in Chief Fidel Castro Ruz. It is currently in a continuous process of transformations, highlighting the approval of new modifications as required by Cuban doctors.