Sea station will reinforce early warning system in Cuba
Sea station will reinforce early warning system in Cuba
Imagen principal: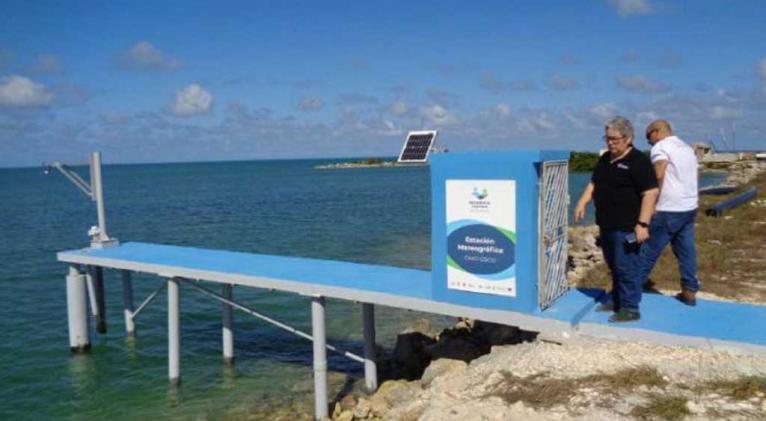 The automatic sea level station in operation in Cayo Coco, north of this central Cuban province, is of great benefit today to reinforce the early warning system in the event of hydro-meteorological phenomena.
Included in the international Coastal Resilience project being developed on the central-northern coast of the country, the equipment will provide data on the movement of the sea and the behavior of the temperature, according to the coordinator of the program in Ciego de Avila, María del Carmen Olivera.
She specified that it will also make easier studies and forecasts on extreme weather events and other effects caused by climate change.
According to Olivera, the device will provide real-time information on the rise of the average sea level, which will enable increased knowledge when forecasting coastal dynamic processes, geodetic and environmental applications, the occurrence of tsunamis and volcanic activity.
It will also provide safety for navigation in the area, mainly for ship operations in the port of Casasa, located in Cayo Coco, the specialist said, and added as another of the advantages, the strengthening of the Civil Defense system, by providing decision-making in order to protect human lives and economic resources.
The new unit will provide data of interest to the disaster risk reduction management center, built by the Coastal Resilience project in the municipality of Chambas, the first in Cuba with an integrated vision of this activity to adapt to climate change.
The national sea network is formed by equipments located in different coastal points of the country, including another automated and recently installed in Vitoria Beach, in the north of Sancti Spíritus province.