Raul Castro spoke by phone with the Leader of Vietnam Nguyen Phu Trong
Raul Castro spoke by phone with the Leader of Vietnam Nguyen Phu Trong
Imagen principal: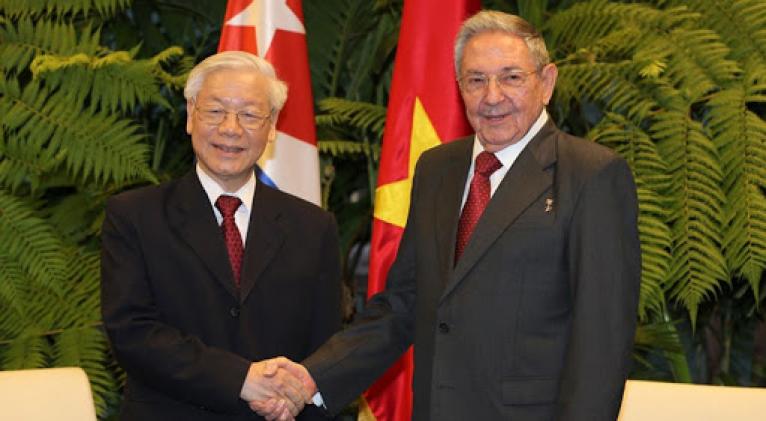 The First Secretary of the Central Committee of the Communist Party of Cuba, Army General Raúl Castro Ruz, held a telephone conversation Wednesday with the Secretary-General of the Communist Party and President of Vietnam Nguyen Phu Trong.
The fraternal dialogue took place on the occasion of the 60th anniversary of establishing diplomatic relations between the Republic of Cuba and the Socialist Republic of Vietnam,  celebrated on December 2.
Both leaders highlighted the friendship, solidarity, and mutual trust that have united both peoples, parties, and governments during six decades of exemplary relations.
Nguyen Phu congratulated Cuba for the progress in the process of updating its economic and social model while recognizing the achievements in the fight against the COVID-19 pandemic.
For his part, the Army General thanked the brotherly Vietnamese people for their unconditional support to the Revolution, particularly in the fight against the economic, commercial, and financial blockade imposed by successive US administrations for almost 60 years.
They ratified the decision to continue strengthening the historical brotherhood ties, forged by leaders Fidel Castro Ruz and Ho Chi Minh.