President of Cuba praises vaccination against Covid-19 in children
President of Cuba praises vaccination against Covid-19 in children
Imagen principal: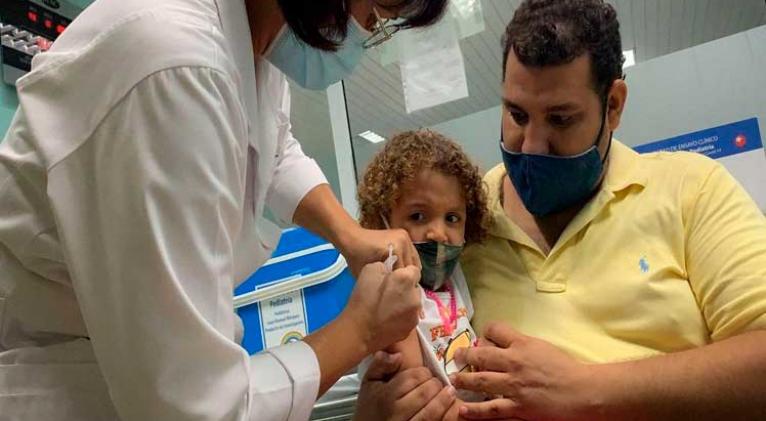 The president of Cuba, Miguel Díaz-Canel, praised the vaccination of children and adolescents against Covid-19, initiated in the country using the domestic vaccines Soberana and Abdala.
The president highlighted in his Twitter account the fact that after a year and a half of facing the pandemic and deeply regretting each death from this disease, the images of minors receiving their injections 'are like the light at the end of the tunnel.'
Cuba became the first country to carry out a national childhood immunization campaign against Covid-19, after the Center for State Control of Medicines, Equipment and Medical Devices issued last Friday the authorization for the emergency use for Sovereign 02 among the Cuban population.
According to Dr. Ileana Morales, director of Science and Technological Innovation of the Ministry of Public Health, the vaccination schedule in pediatric ages comprises two fundamental stages.
The first is the vaccination of 78,200 pre-university students, the third year of technical-professional schools and the last year of pedagogical training, scheduled between September 3rd and October 3rd using the Abdala vaccine.
The second, to take place between September 5th to November 5th, will reach nearly two million girls, boys and adolescents between 2 and 18 years of age, and will be carried out with Soberana 02.
The vaccination of this group began in the province of Cienfuegos (center of the country), spread to the special municipality of Isla de la Juventud and will gradually reach the rest of the country.