Fidel Castro's first visit to Vietnam commemorated in Hanoi
Fidel Castro's first visit to Vietnam commemorated in Hanoi
Imagen principal: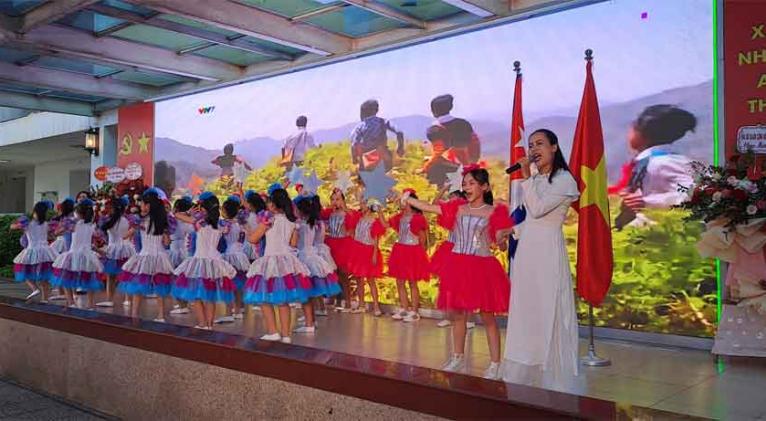 The first and transcendental visit made 50 years ago by the historic leader of the Cuban Revolution, Fidel Castro, to Vietnam and the liberated territories of the South was commemorated here at a political-cultural event.
The commemorative day took place at the Vietnam-Cuba elementary school in the Ba Dinh district of Hanoi, where the special, exemplary, pure and loyal relations between the two nations, forged during the hard years of Vietnam's resistance against US aggression was exalted.
Overcoming the geographical distance, times and circumstances, Cuba has always accompanied Vietnam with the spirit of a sincere friend and loyal companion, Nguyen Van Hay said, adding that for Vietnam, supporting Cuba is a natural obligation.
The president of the Vietnam-Cuba Friendship Association in Hanoi emphasized the profound political significance and moral encouragement of Fidel Castro's visit to Quan Tri's "land of fire" in mid-September 1973, when the war had not yet ended.
The image of the historic leader of the Cuban Revolution waving the flag of the People's Armed Forces for the Liberation of South Vietnam, received from the hands of heroic combatants, was captured for history, Cuban Ambassador Orlando Hernández Guillén said.
The diplomat noted there are numerous historical dates that the people of Vietnam and Cuba share and celebrate, but one of these unites us in a special way and it is that event of enormous transcendence on September 12, 1973.
Hernandez Guillen confirmed the presence of the president of the National People's Power Assembly and the Council of State of Cuba, Esteban Lazo, at the commemorative events on the 50th anniversary next week in Quang Tri, and predicted "it will be a great celebration full of emotional moments."
At the meeting, the permanent vice president of the Vietnam-Cuba Friendship Association, Nguyen Viet Thao, referred to the background of Fidel Castro's visit, which had a special preparation and absolute confidentiality, as well as its results.
I have recalled the sites visited then by Fidel Castro on the liberated territories of southern Vietnam and the five works donated at the time, all with a strong impact on the socioeconomic development of the country.