Díaz-Canel Recalls Pope John Paul II's Historic Visit to Cuba
Díaz-Canel Recalls Pope John Paul II's Historic Visit to Cuba
Imagen principal: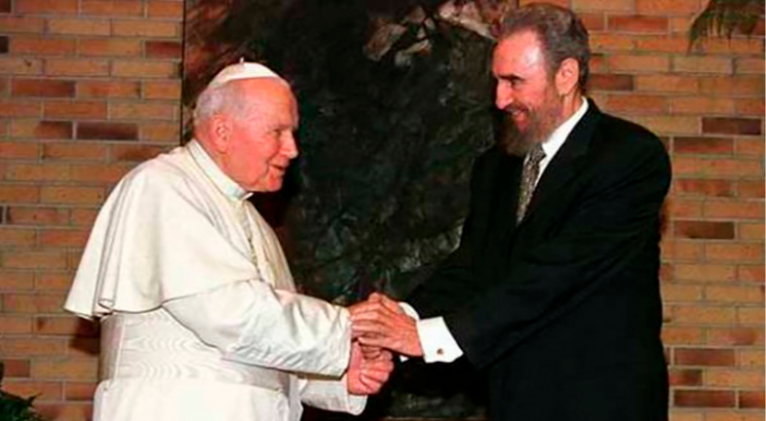 Cuban President Miguel Díaz-Canel recalled on the social network Twitter that January 21 marks a quarter of a century since the beginning of Pope John Paul II's pastoral visit to Cuba.
The First Secretary of the Central Committee of the Communist Party of Cuba described the five-day visit as historic. During his time on the Island, the Supreme Pontiff of the Catholic Church officiated open Masses in several provinces of the country.
Subsequently, the head of state pointed out, his successors Benedict XVI and Francis also visited Cuba and officiated open masses.
John Paul II was the first Pope to visit Cuba, from January 21 to 25, 1998. He was invited by the historic leader of the Cuban Revolution Fidel Castro Ruz, in 1996 during his visit to the Vatican.