Death toll rises to 48 in Ecuador's Alausí landslide
Death toll rises to 48 in Ecuador's Alausí landslide
Imagen principal: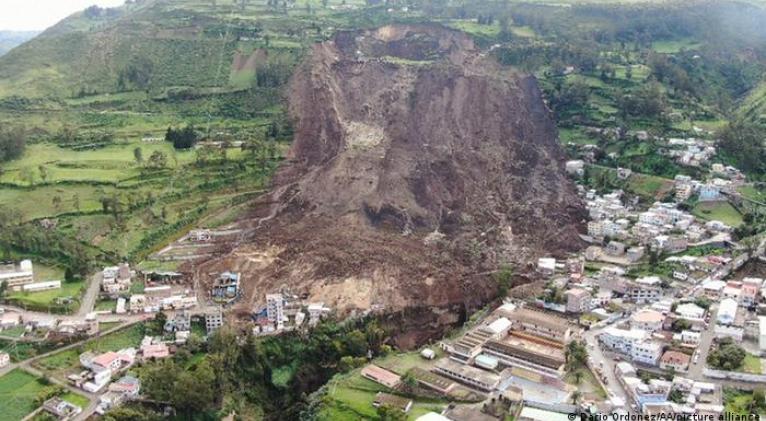 The death toll from the landslide that occurred on March 26th in Alausí, Chimborazo province, Ecuador, has risen to 48, according to authorities.
The Attorney General's Office (FGE) reported that another body was found corresponding to a male victim, identified as Juan José La.  The General Secretariat of Risks indicates that there are still about 40 bodies to be recovered under the rubble and tons of earth.
According to authorities, the landslide covered an area of 24.3 hectares and left about 1 000 victims who have had to leave their homes, 163 houses affected and 57 destroyed.  
On April 10, the National Secretariat of Risk Management established the change of the Yellow Alert to Orange due to the possibility of new landslides in the impacted area of Alausí canton.  Rescue efforts continue in the area, although there is a danger of new landslides due to cracks in the upper part of the elevation. 
Currently, 102 firefighters, 97 military and 69 police officers are participating in the operations.