Cuban Foreign Minister. "They Stayed Suit Up for the Party"
Cuban Foreign Minister. "They Stayed Suit Up for the Party"
Imagen principal: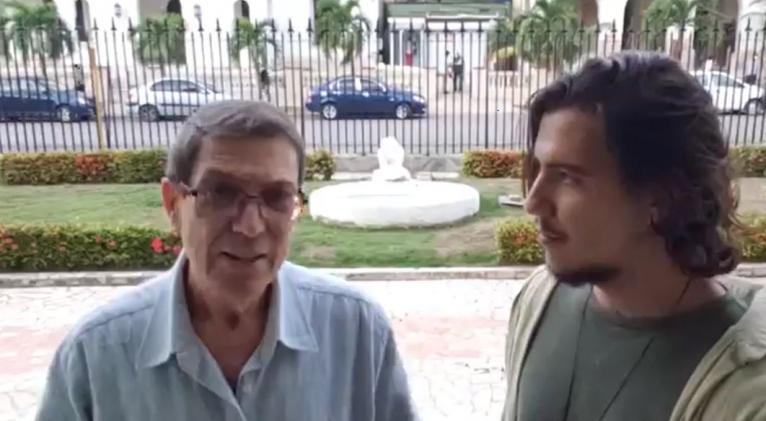 This last November 15th it was evident the compromise of the Cuban people, the international support for the island and the policy of isolation of the United States, Foreign Minister Bruno Rodríguez stressed today.
Through a direct message on the Cubaminrex Facebook account, he thanked the solidarity of dozens of cities that rallied against the subversion attempts on the Caribbean nation.
In addition, he highlighted the strength in social networks of the CubaVive hashtag and stressed that the national celebration for the economic reopening and control of Covid-19 took place inside and outside Cuba.
"Just walking along Malecón avenue in Havana or through any of our cities to perceive that special atmosphere typical of Cuba, of celebration," he added.
He announced that in the next few days he will return with new comments and facts that show the campaign sponsored by the United States as part of the unconventional war against the island.
In Cuba there's "a space for party, tranquility, and enjoyment, the expectations of our people have been met, good riddance for those who had other expectations abroad, they stayed wanting", he pointed out.