Cuban and US scientists fight together against cancer
Cuban and US scientists fight together against cancer
Imagen principal: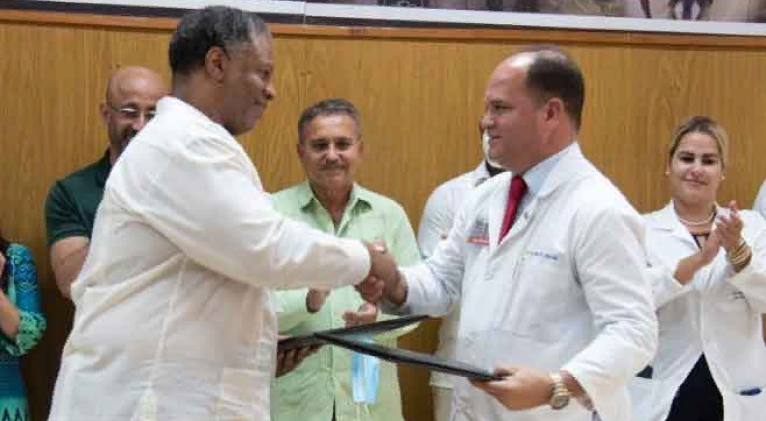 The director of the Massey Cancer Center of Virginia, Robert Winn, stated this Tuesday in Havana that the fight against cancer has no distinctions, regardless of whether it is in Cuba or the United States, because it's about humanity.
The Massey Cancer Center and Cuba's National Institute of Oncology and Radiology signed a memorandum of understanding, which according to Winn opens a new opportunity for collaboration.
Winn expressed his satisfaction about the agreement that includes sharing with Cuban Oncology specialists everything related to clinical trials, in particular of patients from poor American communities suffering from cancer. He indicated that it will also make it easier to take advantage of the knowledge of professionals from both parties and exchange scientists, information and knowledge
For his part, the director of the National Institute of Oncology and Radiology, Luis Martín, assured that the memorandum opens the possibilities of cooperation in that specialty and in thoracic surgery, and also in medicine in general and research.
It will be a possibility of showing the development achieved by Cuba in the health sphere, and also of academic exchange due to the strength of the Massey Cancer Center in Virginia, a reference in the study and treatment of this disease in the United States.
The Massey Cancer Center carries out high-impact cutting-edge research, person-centered care from prevention to survival, community integration, and trains community-centered researchers and health professionals. Meanwhile, the National Institute of Oncology and Radiology constitutes the main entity in Cuba for the treatment of cancer and research related to that disease.