Costa Ricans are addicted to Cuban duo Buena Fe
Costa Ricans are addicted to Cuban duo Buena Fe
Imagen principal: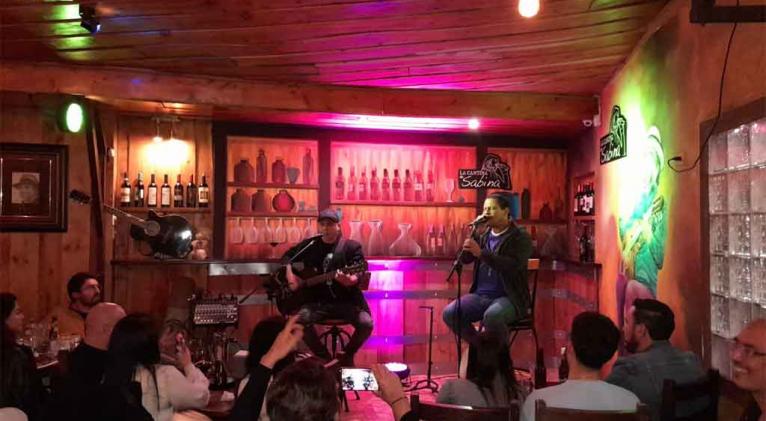 Nearly two hours of songs were insufficient to satiate the musical appetite of the Costa Rican fans of the Cuban duo Buena Fe, as they devoured their songs, from the first to the last, like a stubborn addiction.
From their opening with Arsenal, from the album of the same name, the audience knew what it was all about just listening to the first chords.
And so it happened with each of the songs that followed. They even mastered the lyrics of Morada, their most recent album.
Daniela Jimenez and Gabriela Vargas, two young graduates from the University of Costa Rica, came closer to the stage to chant loudly Pi 3.14, Café and No juegues con mi soledad.
Do you know all their songs? Prensa Latina asked Jimenez.
Yes, I know all their albums, I love Buena Fe, and I also love Cuba, she assured.
Since I finished the U (as Costa Rican people call university education) I went to visit Cuba, she said.
Jimenez and Vargas together with 100 people of all ages who came tonight to La Cantina de Sabina, in San Rafael de Heredia, sang the lyrics of the repertoire proposed by the Cuban singer-songwriters together.
They asked for more and were pleased, and both Yoel Martinez and Israel Rojas toll anecdotes about how the lyrics came about, or the reasons that inspired them.
They also talked with their audience about music personalities or singer songwriters who are revered in Costa Rica.
I don't think they are philosophers, it means that they are tribunes, they are listened to, their criteria is taken into account, their capacity to generate beauty is enjoyed, said Israel when referring to figures such as Cuban singer-songwriter Silvio Rodriguez, or Spain's Joan Manuel Serrat and Joaquin Sabina.