Chunichi Dragons renews four Cuban baseball players
Chunichi Dragons renews four Cuban baseball players
Imagen principal: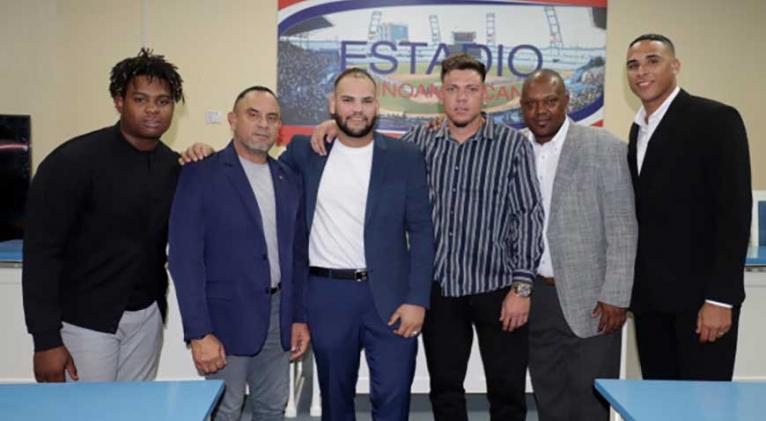 Havana, December 27 (RHC)-- Pitchers Yariel Rodríguez and Frank Abel Álvarez, and position players Pedro Pablo Revilla and Guillermo García, renewed their contracts with the Chunichi Dragons in Japanese professional baseball on Monday.
The right-hander from Camagüey signed a two-year agreement, while the rest of the baseball players secured one more season.
Omar Linares Izquierdo, once a stellar player, also signed a new agreement, in this case as coach of the franchise belonging to the so-called central league.
Juan Reinaldo Pérez Pardo, president of the Cuban Baseball Federation (FCB), accompanied the process and talked extensively with the athletes and some family members.
In his words, in addition to congratulating them on this new step, he updated them on the progress of the First Elite League of Cuban Baseball and the preparation for the V World Baseball Classic.
He also stressed the importance of their contracts and the contribution they mean in sports and financial terms for the FCB, which receives from the clubs a fee for the right of formation. Pérez Pardo even detailed some aspects and items in which this financing has been used.
Dragones has in its ranks, in addition to these players, the stellar closer Raidel Martínez.