Caribbean Games: Cuban track and field with high expectations
Caribbean Games: Cuban track and field with high expectations
Imagen principal: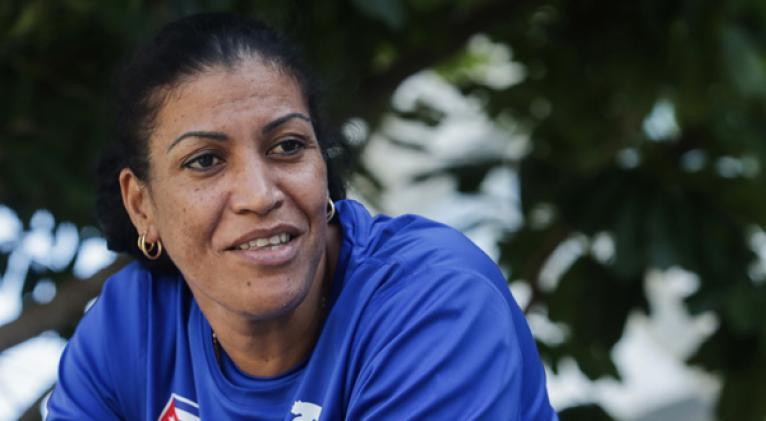 Cuban track and field is one of the sports disciplines with greater contribution to the medal table in every multi-sport event.
The 1st Caribbean Games, which kicked off on Thursday, is just another opportunity where Cuban athletes may show their potential, and that is also the view of Misleydis González, who is leading the group of the so-called King of All Sports.  
"Expectations are high for Cuba regarding this 1st Caribbean Games. Our athletes are ready. We are here with 12 women and 7 men and we believe most of them may end up in the top-3."
In this regard, 100m-hurdler Greisys Robles and sprinter Shainer Reginfo are labeled as favorites, as they recently won the Ibero-American Championship held in Spain.
Former shot put athlete and runner-up at the Olympic Games held in Beijing, back in 2008, also mentioned triple jumper Andy Hechevarría and 400m runner Leonardo Castillo as athletes with strong chances to win. But in general, there are many who may contribute to add up some medals to the final standings.
"Our targets are the upcoming Central American and the Caribbean Games next year and of course, the Olympic Games. But this is a very good competition to test our boys and girls. We hope all of them may perform to their best, which is top goal here."
-Do you have any information about possible rivals in the region?
-We have basically focused on the ranking with each athlete's results so far. And most of our athletes are in the top-3. That is why we believe we have good chances to perform outstandingly.
-Summing up?
-I have a good feeling for Guadeloupe…
She said with a smile in her face.
Translated by Sergio A. Paneque Díaz / CubaSí Translation Staff