Diego El Cigala and Omara Portuondo Prepare the "85" Tour in Havana
Diego El Cigala and Omara Portuondo Prepare the "85" Tour in Havana
Imagen principal: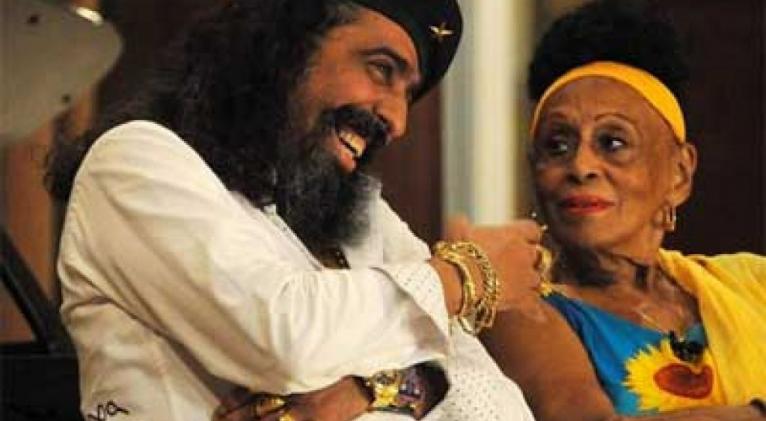 Havana, Jun 14 (Prensa Latina) The flamenco singer Diego El Cigala is today preparing, in Havana, the details of his tour with legendary Cuban singer Omara Portuondo, to celebrate her 85th birthday.
"How great and beautiful she is. We're rehearsing in Havana, the "85" tour is closer every day ..." the Spaniard wrote on his official Facebook page, sharing several photographs where he can be seen smiling, accompanied by Omara.
Recently, the Cuban singer revealed to Prensa Latina that she is very excited about their upcoming project.
To celebrate her 85th birthday, the artists will chose a repertoire of Cuban musical classics and iconic themes from their own repertoires.
Omara and El Cigala performed together for the first time in 2015 on stage at the Hollywood Bowl as part of the tour of the Buena Vista Social Club in the United States.
According to the agency, Montuno, Omara plans to perform in Europe, the United States and Latin America on this tour.
The Diva of Buena Vista Social Club turned 85 on October 29th, 2015, whilst immersed in the Adiós Tour, the farewell tour of the group.