Argentina Pays Tribute to Carlos Gardel on 80th Anniversary of His Death
Argentina Pays Tribute to Carlos Gardel on 80th Anniversary of His Death
Imagen principal: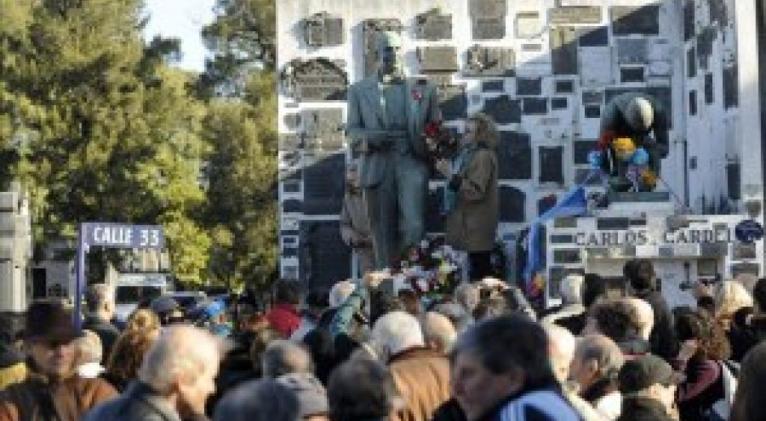 Starting early in the morning, people began showing up at the Chacarita cemetery in Buenos Aires, which on Wednesday was the site of numerous events to remember the world's best-known tango performer.
The tributes took many different forms, from photographic exhibits and informative talks to the release of an album with versions of Gardel's classic songs.
One of the main commemorative events was scheduled for Wednesday afternoon at the gravesite of the singer and composer, organized by the Gardeliano Studies Center.
Later, the Carlos Gardel Home and Museum, which is supported by the Buenos Aires Culture Ministry, will present the album "Morocho," a tribute to the tango great on which local musicians perform his classic numbers.
In addition, Buenos Aires is offering talks, film screenings and expositions reviewing Gardel's life.
Since June 17, a special Gardel exhibit has been open in the capital, featuring gigantic murals, never-before-released material produced by the singer and photographs from the National Archives.
In addition, more photos, shoes, letters, hats and even one of Gardel's suits are on display at the National Historical Museum.
Gardel died on June 24, 1935, in Medellin, Colombia, when the aircraft he was traveling on collided with another plane while taking off.