France moves to bolster ties with Cuba
France moves to bolster ties with Cuba
Imagen principal: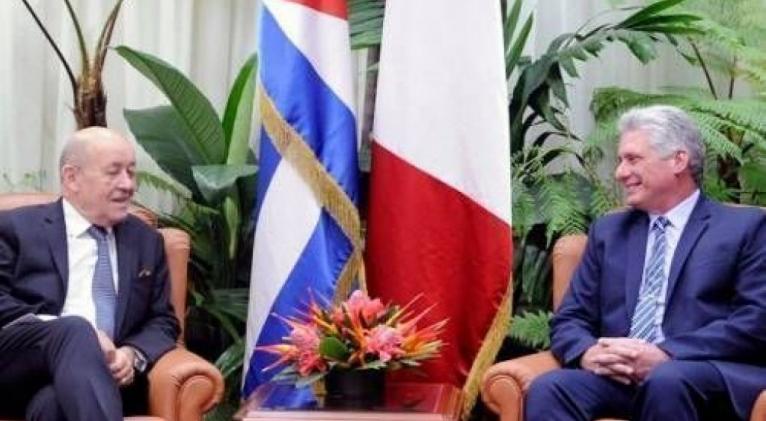 French Foreign Affairs Minister Jean-Yves Le Drian made an official visit to Cuba this weekend, confirming his country's interest in strengthening ties with the Caribbean island country.
Le Drian, who arrived in Havana on Saturday and met with Cuban President Miguel Diaz-Canel and other officials, is the first European foreign minister to visit Cuba since elections were held in April to elect a successor to Raul Castro.
"In an atmosphere of cordiality, both sides highlighted the good state of bilateral ties and expressed their willingness to continue high-level talks," Cuba's leading nightly show of official NTV news reported.
Cuba and France praised their bilateral trade and economic ties, as well as cooperation, and acknowledged the growing role French companies are playing in different economic sectors such as energy, transport and construction.
Le Drian also met with his Cuban counterpart Bruno Rodriguez, and described the relationship between the two countries as "very positive."
Rodriguez acknowledged France's leadership in the recent development of ties between the European Union (EU) and Cuba, referring to the implementation in November of the EU-Cuba Political Dialogue and Cooperation Agreement.
The agreement officially ended Europe's so-called "common position" on Cuba, adopted in 1996 to align the continent's foreign policy towards the island with Washington's, which curbed ties citing alleged human rights violations.
"Cultural, economic, academic and cooperation ties are going well and there is significant potential to continue expanding them," said Rodriguez, who met with Le Drian in Paris in May.