Hurricane Matthew: Category Four storm pounds Haiti
Hurricane Matthew: Category Four storm pounds Haiti
Imagen principal:
The most powerful Caribbean hurricane in nearly a decade has hit Haiti, bringing 145mph (230km/h) winds, heavy rain and dangerous storm surges.
Hurricane Matthew, a Category Four storm, made landfall at the south-western tip at about 11:00 GMT.
The US National Hurricane Center (NHC) said Haiti was "getting everything a major hurricane can throw at them".
Reports from the southern coast spoke of communities under water and buildings stripped of roofs.
Marie Alta Jean-Baptiste, director of the country's Civil Protection Agency, told Associated Press: "It's much too early to know how bad things are but we do know there are a lot of houses that have been destroyed or damaged in the south."
One resident too ill to leave their home was killed when waves struck in the town of Port Salut.
Haiti's Interim President Jocelerme Privert said earlier that some people at sea or who had not "respected alerts" had died, but he gave no figures.
Haiti is one of the world's poorest countries and many of its residents live in wooden or corrugated steel shacks in areas prone to flooding. Matthew is expected to bring up to 40in (102cm) of rain to some parts as it moves north at about 15km/h.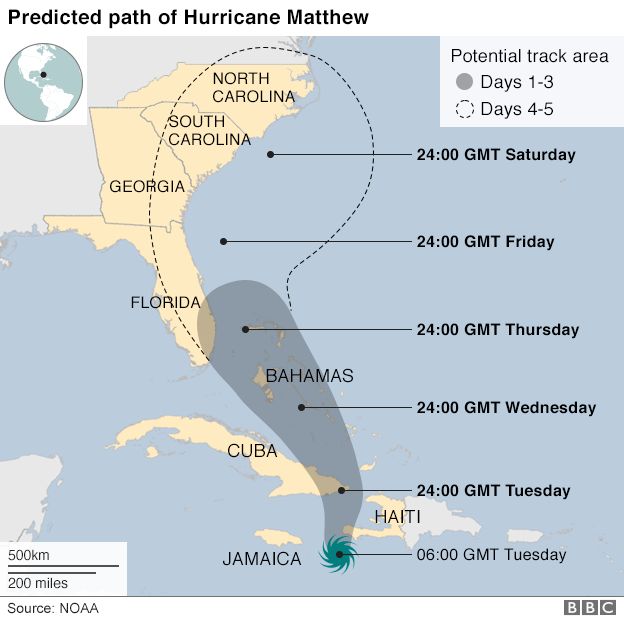 Social media footage from the southern coastal town of Les Cayes showed palm trees being bent sideways and buildings with roofs sheared off buildings.
American journalist Jacqueline Charles told the BBC from the capital, Port-au-Prince, that reports from Les Cayes spoke of people walking in water shoulder high, with relief workers saying that other coastal communities were also under water.
Fonie Pierre, director of Catholic Relief Services for Les Cayes, told AP: "Many people are now asking for help, but it's too late because there is no way to go evacuate them."
The mayor of Les Cayes, Jean Gabriel Fortune, posted tweets that included video showing damage in the Vernet area.
A major road was swamped in Les Anglais, while the mayor of Tiburon, Remiza Denize, spoke of large waves hitting the town.
"Everyone is trying to find a safe place to protect themselves, the situation is very difficult."
Fear of thefts
Haitian officials say that about 1,300 emergency shelters have been built, enough to accommodate 340,000 people. Both airports in Haiti are closed.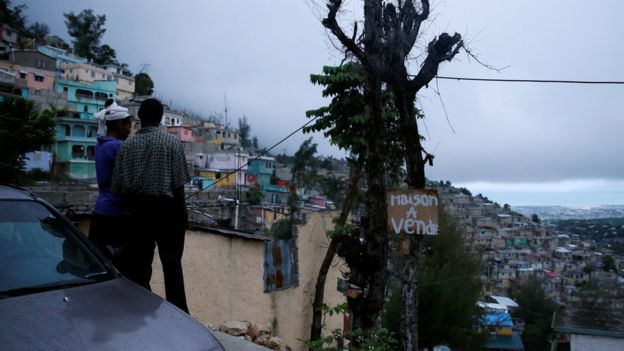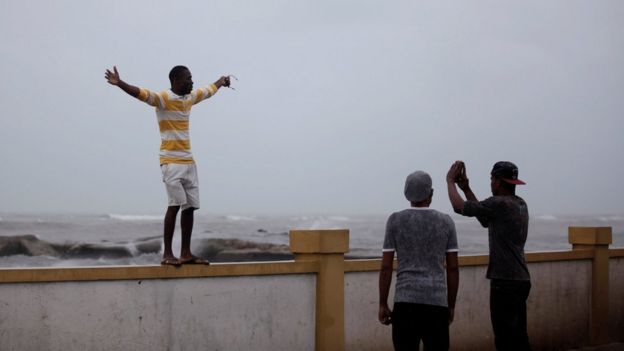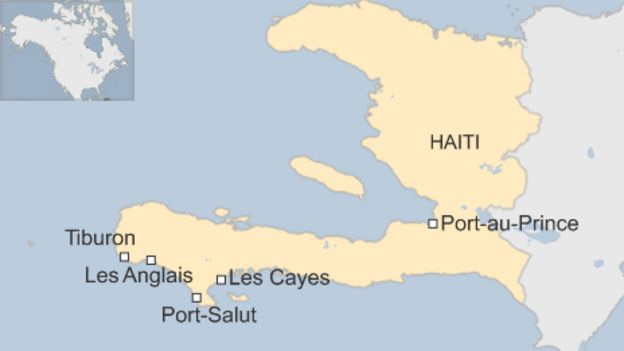 But some Haitians have refused to go to shelters, fearful of having their possessions stolen.
One local in Port-au-Prince, however, said the community would unite in the face of the storm's danger.
"We are communicating amongst ourselves thanks to our own means. We will tell the people how the situation is. If things are bad then we will come together."
Authorities had urged people to stock up on food and water and secure their homes.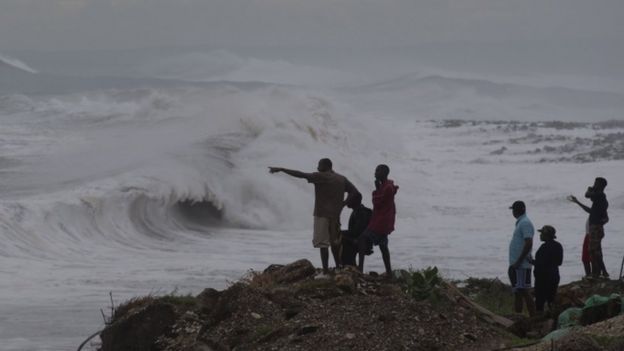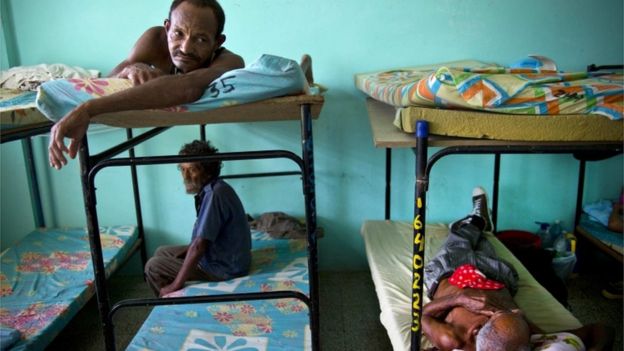 An NHC statement said: "On the forecast track, the eye of Matthew will move near eastern Cuba later [on Tuesday], and move near or over portions of the south-eastern and central Bahamas [on Tuesday night] and Wednesday, and approach the north-western Bahamas on Wednesday night."
About 13,000 people were evacuated from high-risk areas in neighbouring Dominican Republic, which is also expected to get battered by rains and winds, according to the country's civil defence chief.
Heavy rain and winds have already hit parts of Jamaica, with floodwaters blocking roads in the capital Kingston.
A hurricane alert is in place for six eastern Cuban provinces and residents are being moved from low-lying areas.
Some 700 spouses and children of US service members have been flown out of the Guantanamo Bay base, which is just 80km from where the storm could make landfall.
It is also predicted to hit the US east coast later in the week. Florida and parts of North Carolina have declared states of emergency.
Hurricane Matthew is the region's most powerful since Felix in 2007.
---
Hurricane scales
Category one: sustained winds of 74-95mph (119-153 km/h); some damage and power cuts
Category two: winds of 96-110mph (154-177 km/h); extensive damage
Category three: winds of 111-129mph (178-208 km/h); well-built homes suffer major damage
Category four: winds of 130-156mph (209-251 km/h); severe damage to well-built homes, most trees snapped or uprooted
Category five: winds of 157 mph (252 km/h) or higher; high percentage of homes destroyed, area uninhabitable for weeks or months