Venezuela General Arrested by Aruba on U.S. Warrant Returns to Venezuela (VIDEO)
Venezuela General Arrested by Aruba on U.S. Warrant Returns to Venezuela (VIDEO)
Imagen principal: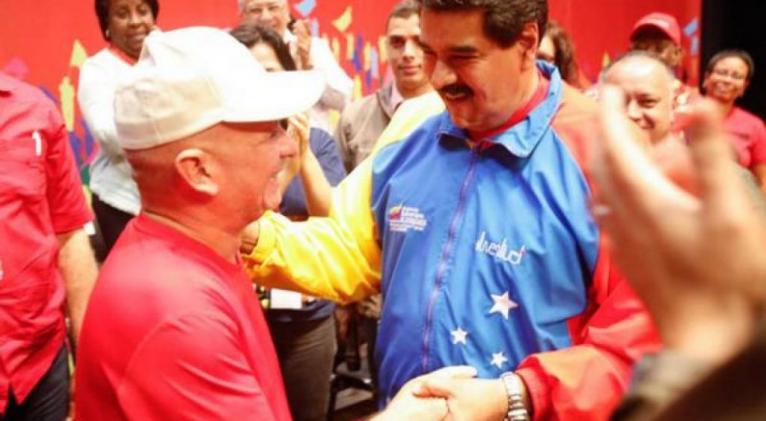 He arrived back in Venezuela at 8:15pm local time and was hailed as a "hero." He was met at the airport by First Lady Cilia Flores, Vice President Elias Jaua, and Governor Tarek el Assami.
Venezuela argued that Carvajal had diplomatic immunity because he was appointed Consul General of Venezuela in Aruba in February, and Holland earlier Sunday confirmed his diplomatic immunity but made him persona non grata, kicking him out of the country.
"The head of a consular mission may be admitted provisionally and therefore the Kingdom of the Netherlands recognizes that these regulations apply to Mr. Carvajal Barrios," Juau read from a document he said was sent by the Dutch embassy in Venezuela .
Carvajal was to be met and escorted back to Caracas by a welcoming committee headed by Calixto Ortega, Deputy Foreign Minister for Europe. Ortega, a former National Assembly Deputy and charge d'affaires to the United States, was himself made persona non grata by Washington last year.
Gen. Hugo Carvajal was detained Wednesday night at the request of the U.S. government.
Located off the coast of South America, Aruba and the neighboring islands of Bonaire and Curacao together are constituent countries that are part of the Kingdom of the Netherlands.
Aruba is located just 17 miles north of the Venezuelan coastline.
The sealed U.S. Federal Indictment obtained by the Latin American Herald Tribune details a litany of crimes involving drug trafficking, aiding terrorist group FARC, kidnapping and murder.
A graduate of Venezuela's military academy, Carvajal took part in the failed 1992 coup that Chavez, then a mid-ranking officer in the Venezuelan paratroopers, led against president Carlos Andres Perez.
The US indictment alleges he was on the payroll of Wilber Varela, a leader of Colombia's North Valley cartel, and others from 2004 to 2010, during which he held a number of high positions in the Venezuelan government, including head of the country's intelligence agency.
"It's another victory for the dignity of the motherland and the respect that Venezuela has in the world," Jaua concluded.