One Million Evacuated as Typhoon Chan-Hom Hits China
One Million Evacuated as Typhoon Chan-Hom Hits China
Imagen principal: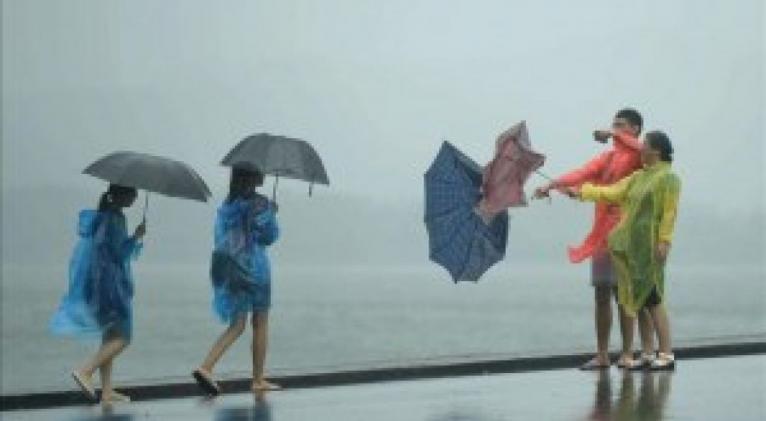 The storm came ashore at around 4:40 p.m. local time (0840 GMT) at Zhoushan city in Zhejiang province, with gusts of wind up to 162 kilometers (100 miles) per hour and heavy rain that caused some flooding, according to the provincial meteorological service cited by the official news agency Xinhua.
Approximately 1 million people were evacuated as a precaution in Zhejiang and another 46,000 in the neighboring province of Jiangsu, according to local emergency management services, which reported no lives lost in the typhoon.
Meanwhile almost 30,000 ships in Zhejiang and another 22,000 in Jiangsu were ordered to remain in port.
Power outages began to occur late Friday and have affected 139 municipalities.
The powerful downpours have caused water levels in 37 reservoirs to reach levels considered dangerous, the Zhejiang emergency management service said.
The flooding of several towns blocked traffic on a number of highways, including some expressways, and stopped high-speed trains from circulating in the area.
As the typhoon went through Taiwan on Friday, it left one person dead and three injured, and brought the island to a standstill, while in Japan there were 19 people injured as a consequence of the high winds and waves brought on by the storm.
Chan-hom is the ninth typhoon to affect China this season, and this week typhoon Linfa affected around 1.6 million homes and caused material losses estimated at 1.3 billion yuan ($213 million, 192 million euros) in the southern part of the country.