UN blames Israel for attacks on schools during Gaza War
UN blames Israel for attacks on schools during Gaza War
Imagen principal: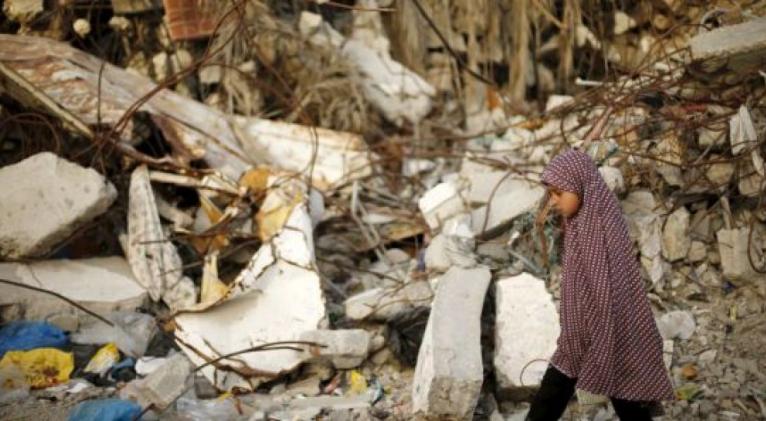 The independent board of inquiry found that Israel was responsible for damage to seven UN facilities in Gaza during Operation Protective Edge in the summer of 2014. Palestinian militants were also exposed to have used three UN facilities for storing weapons and for shooting rockets and mortars.
"I deplore the fact that at least 44 Palestinians were killed as a result of Israeli actions and at least 227 injured at United Nations premises being used as emergency shelters," UN Secretary-General Ban Ki-moon wrote in a cover letter accompanying a summary of the inquiry's findings.
The full report, released on Monday, is 207 pages and is "top-secret", but 27 pages of it were released as an unclassified document.
Schools in Gaza are considered UN facilities and according to international humanitarian law and the Geneva Convection cannot be targeted.
At the fourth school, for girls, hit by the Israeli military no warning was given."No prior warning had been given by the government of Israel of the firing of 155 MM high explosive projectiles on, or in the surrounding area of the school," the report said.
The Secretary General announced in November last year that an independent inquiry would be set up to investigate the damage caused to UN installations in Gaza, as well as when these places were used to hide weapons.
The inquiry was headed by an international team and was headed by Patrick Cammaert, a former senior officer in the Dutch military who also served as Ban's military adviser and commander of UN forces in the Congo.
Israel had lobbied the UN to delay the investigation on the grounds that they were conducting their own inquiries into Operation Protective Edge. Although they as well as Hamas – the Islamist group that governs Gaza – said they would cooperate fully with the inquiry.
The war in Gaza last July killed more than 2,100 Palestinians, many of them civilians and children. 67 Israeli soldiers and six civilians inside Israel were also killed.