Reckless "Present" CIA to Venezuela
Reckless "Present" CIA to Venezuela
Imagen principal: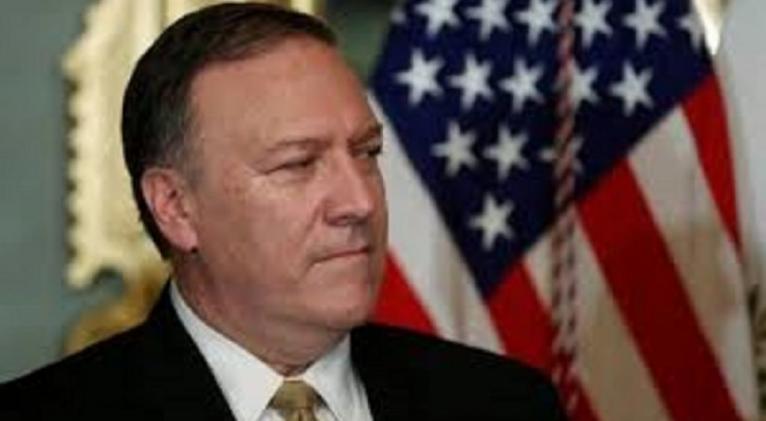 Hours ago it was revealed that the top brass of that espionage agency works with the governments of Colombia and Mexico to destroy Venezuela.
Thus was written this Wednesday by an Argentinean journalist to the unconditional service of Washington.          
His name, Andrés Oppenheimer, New Herald columnist and well known in other U.S. media circles and for special services of that country.
Now he got published a significant title: "The Gift the CIA Gave to Nicolás Maduro."
It begins asserting, Trump's government "is the most inexpert and inapt regarding foreign policy ever remembered in recent history."
And he adds, but what the CIA director, Mike Pompeo, did when he talked about Venezuela "is a huge stupidity."
He affirmed last July 20th that they worked hard for the reestablishment of democracy in Caracas.
And he added, I was in Mexico City and Bogotá two weeks ago, speaking about this issue.
"Trying to help them understand what they could do, so that they can get a better result for their side of the world and our part of the world."
Soon after, said Oppenheimer, Pompeo's comments were in YouTube.
"The United States conspires against Venezuela, the head of the CIA confirms", read a headline in Telesur, the television network that broadcasts in all Latin America.
Hours later, Oppenheimer continued, Maduro was on television, taking advantage of Pompeo's "screw up" and attacking the governments of Mexico and Colombia.
Then the North American journalist tried to mend both images saying that they have been active in the efforts so that Maduro reestablishes the democratic order in Venezuela.
Unable to answer, Oppenheimer turns to the intrigue (made in U.S.A.) regarding the supposed dominant role of Cuba in that South American nation.
Earlier, Nicolás Maduro had summoned the governments of Mexico and Colombia to clarify the statement of the CIA director.
Faintly, very faintly, they tried and failed miserably.  
According to Oppenheimer Venezuelan and Latin Americans "followers of Telesur", they believe that agency is still bent on overthrowing governments.
For them, he wrote, Pompeo's words sounded like alarms going off.
Hence Mr. Andrés Oppenheimer helped to explain why he symbolizes one of the most despicable personalities in the journalistic world of this region.
He is ideal to serve those who trained him and awarded him in the United States and today hire him further south.
But the core matter is, once again they've silenced the multiple aggressions Venezuela has suffered and implicitly they justified it, because they are accomplices.
All that thanks to the testimony of the CIA Director they were caught "red handed."