Cuban President Raúl Castro Meets with Foreign Ministers of Brazil and Uruguay
Cuban President Raúl Castro Meets with Foreign Ministers of Brazil and Uruguay
Imagen principal: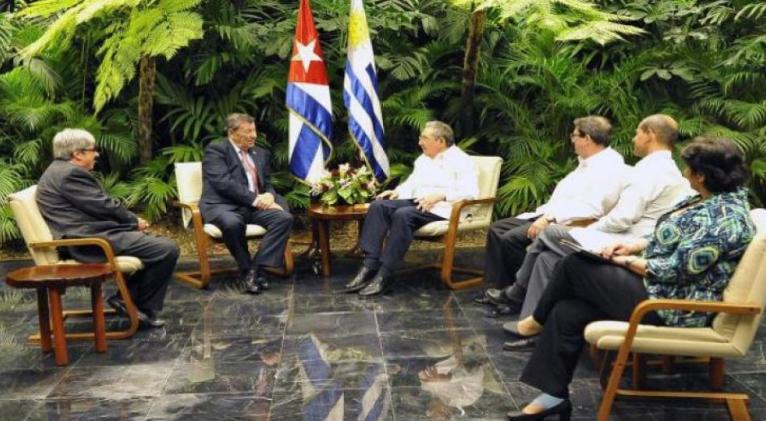 Cuban President Raúl Castro held talks in Havana with Brazilian Foreign Minister Mauro Vieira, who is paying an official visit to our country.
During the talks, President Raúl Castro and Minister Vieira reviewed what they both described as "excellent" relations between Brasilia and Havana and expressed their governments' willingness to further expand and strengthen bilateral ties. They also discussed several regional and international issues of common interest.
Also on Wednesday, President Raúl met with Foreign Minister of Uruguay Rodolfo Nin, who is here in Havana on an official visit. President Raúl Castro and Minister Nin termed as favorable the state of bilateral links and expressed both their governments' determination to work towards implementing a bi-national program to boost ties.