Most Republicans Back re-establishing Ties with Cuba, Ending Trade Embargo: poll
Most Republicans Back re-establishing Ties with Cuba, Ending Trade Embargo: poll
Imagen principal: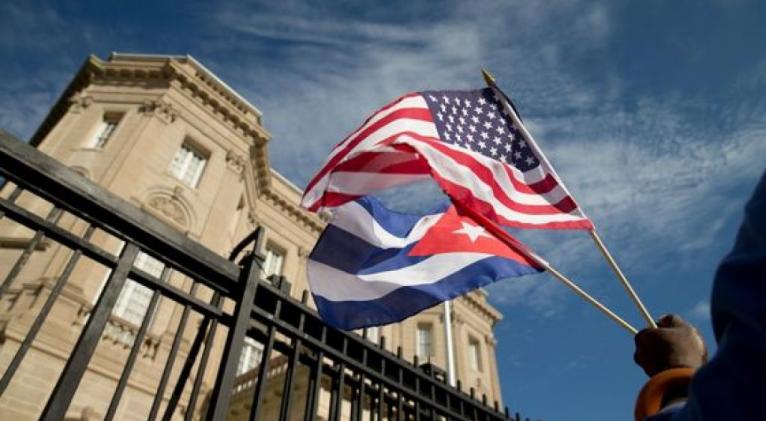 Most Republicans support re-establishing official government relations with Cuba and scrapping the trade embargo against the tiny Caribbean island nation, according to a poll released Tuesday.
The Pew Research Center poll showed 56 percent of the Republican respondents support re-establishing diplomatic relations and 59 percent of them said they support ending the trade embargo.
 
The U.S. and Cuba restored full diplomatic relations this week, with each country upgrading their diplomatic missions from interest sections to embassies.
The poll showed that more than seven in every 10 of the 2,002 adults surveyed said they back re-establishing relations and bringing the embargo to a close.
The poll noted that "some of the most dramatic change in views of U.S. relations with Cuba has come among conservative Republicans."
"Currently, 55 percent of conservative Republicans say they favor ending the U.S. trade embargo against Cuba; in January, just 40 percent supported the United States dropping its trade embargo against Cuba," the analysis said. "And 52 percent of conservative Republicans now say they approve of the U.S. re-establishing diplomatic relations with Cuba, up 19 points since January."
The poll was conducted between July 14 and July 20 and carried a margin of error of plus/minus 2.5 percent.
The margin of error among the 462 Republicans surveyed carried a margin of error of 5.2 percent.