Hotel That Replaced Human Workers with Robots Open in Japan
Hotel That Replaced Human Workers with Robots Open in Japan
Imagen principal: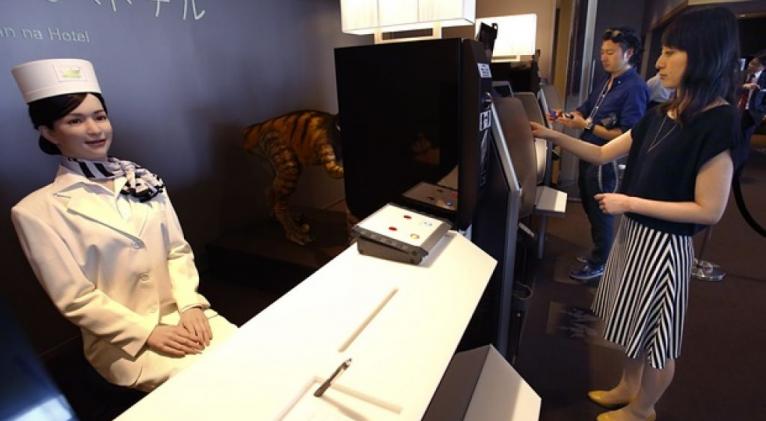 The 72-room Henn na Hotel, whose name means "weird," will offer a different experience to visitors at Huis Ten Bosch, a Dutch-themed amusement park in Sasebo.
Guests are received in the reception manned by a mechanical dinosaur, a female android and an automated receptionist.
After checking-in, using a touch screen and facial recognition system, guests are directed to their rooms, priced at $72 per night, by two concierge robots.
A robot porter helps them with their luggage.
Guests are unlikely to come across even 10 human beings during their stay at this robot hotel, operated by Huis Ten Bosch Co., who claim to have reduced salary costs by 25 percent.
The company said it will be adding robots capable of cleaning rooms during the next few weeks.
An annex with another 72 rooms is expected to be completed by spring.