Humanoid Robot Works as Receptionists in Tokyo Department Stores
Humanoid Robot Works as Receptionists in Tokyo Department Stores
Imagen principal: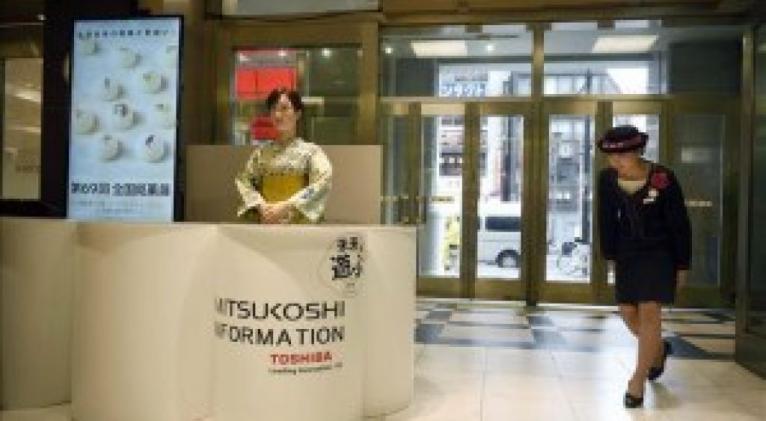 Aiko Chihara works "like other receptionists," as it greets customers, with the help of a pre-recorded message, and directs them around the store and offers useful information about product new arrivals, Yamamoto said.
Unlike Pepper robots, which attend to clients in Softbank, and NAO robots in Japan's Mitsubishi bank, Aiko cannot interact with clients nor respond to questions.
"It still does not have this function, but we are working on it," Taihei Yamaguchi of Toshiba's research and development division said.
Dressed in a summery kimono, Aiko has the appearance of a 32-year-old woman, is 1.65 meters (around 5.5 feet) tall, and can communicate in Japanese, English, Chinese, and Japanese sign language, while developers are working to program it to also speak Korean.
"We want it to be multilingual so that it can be used during the 2020 Olympic Games in Tokyo," Yamaguchi explained.
The android's services will be available at Mitsukoshi department stores through Tuesday as a part of an event organized by Toshiba to showcase its latest technological advances.
Though the robot is being showcased in the Japanese capital as a receptionist, this was not its originally intended function.
"We began to develop this robot to attend to old people. We want to introduce it to social care institutions for the elderly in the future so that it can talk to and help them," Yamaguchi said.