Tsunami Warning Triggered by 7.7 Quake in New Caledonia
Tsunami Warning Triggered by 7.7 Quake in New Caledonia
Imagen principal: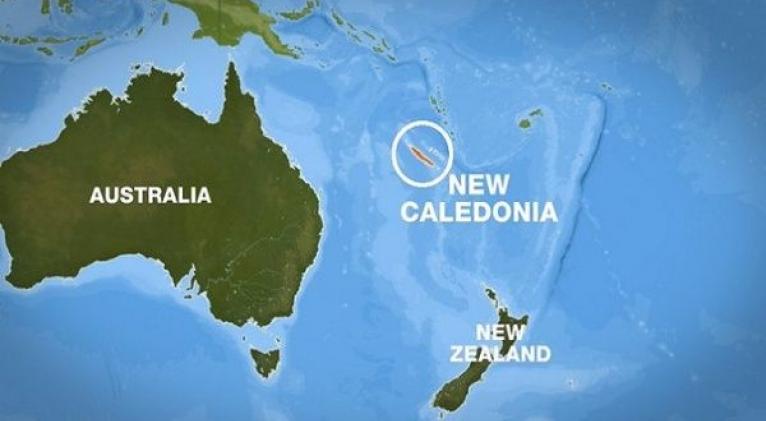 On Friday, the Bureau of Meteorology (BOM) of Australia issued a tsunami warning for Lord Howe Island in response to a seismic event with a magnitude of 7.7 that occurred at 02:57 GMT in the southeastern region of the Loyalty Islands.
According to the BOM, a hazardous phenomenon of rip currents, large waves, and powerful ocean currents, potentially coupled with a localized overflow onto the adjacent shoreline, is anticipated to begin in the marine ecosystem of Lord Howe Island after 4:15 p.m. local time on Friday, and is projected to persist for several hours.
Tsunami waves ranging from 0.3 meter to 1 meter above the tide level are possible for some coasts of Vanuatu, the Pacific Tsunami Warning Center (PTWC) said, waves below that level are set for 25 island groups including Tonga and Tuvalu.
A 22-centimeter tsunami had been observed near New Caledonia, the threat alert added. Although evacuations may not be compulsory for marine threat zones, the BOM advised individuals located within these areas to relocate to a safe distance from the shoreline.
An official at the Vanuatu Meteorology and Geo-Hazards Department has reported issuing a warning to citizens to relocate to higher ground, due to received calls from individuals residing on the southern islands who had "felt shaking."
"We haven't moved to higher ground, and we're probably not going to," said Damien Ball of the Thompsons General Store on Lord Howe Islands, adding, "We've been through this numerous times before and nothing ever comes of it."
Numerous warnings are in place for a significant portion of the western coastline of New Zealand.
According to the United States Geological Survey (USGS), the seismic event occurred at a depth of approximately 38 kilometers (24 miles).