Taj Mahal remains shut as India reports record COVID-19 daily cases
Taj Mahal remains shut as India reports record COVID-19 daily cases
Imagen principal: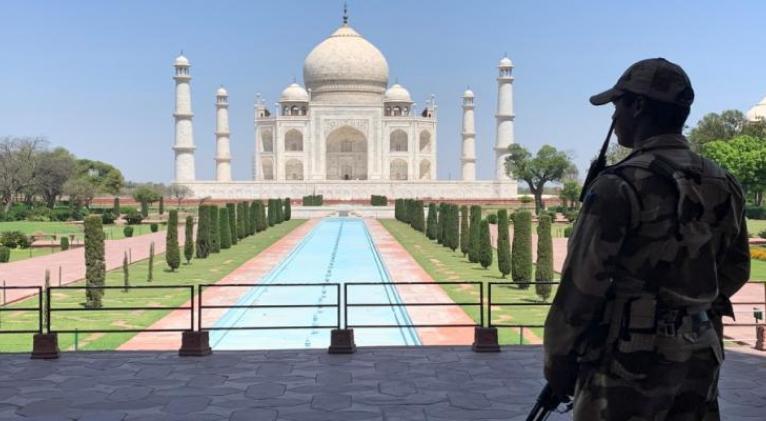 India's top tourist attraction, the Taj Mahal, will remain shut, officials said, as the country registered a record daily number of coronavirus cases.
The health ministry reported just under 25,000 cases and 613 deaths in 24 hours - the biggest daily spike since the first case was detected in late January.
The surge took India's total tally to more than 673,000 cases and 19,268 deaths, pulling the country closer to surpassing badly-hit Russia, the world's third-most infected nation.
The jump in infections came as local authorities in northern Agra city said the Taj Mahal, one of the New Seven Wonders of the World, would remain closed to visitors even though the national government said it had permission to reopen on Monday.
"The Taj Mahal, which is in the Taj Ganj police station jurisdiction, is a 'containment zone'," a document released by Agra's District Magistrate Prabhu N Singh stated late Sunday.
Containment zones are where high infection rates have been detected, with all activity except essential services halted.