St. Vincent and the Grenadines prime minister receives Cuban medical brigade
St. Vincent and the Grenadines prime minister receives Cuban medical brigade
Imagen principal: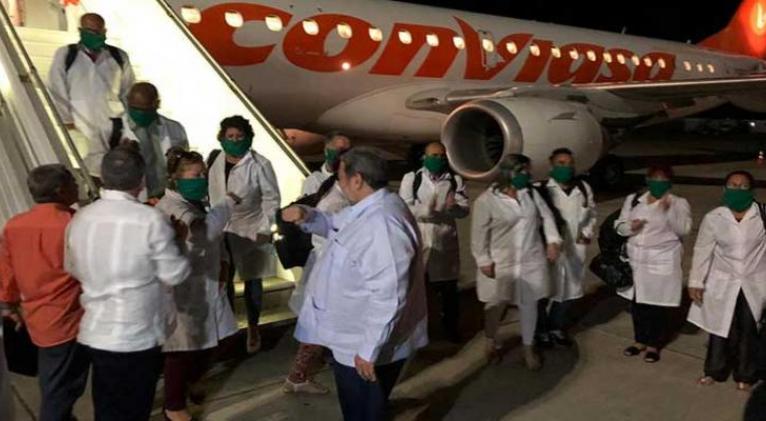 Kingstown, March 27 (RHC)-- The Prime Minister of St. Vincent and the Grenadines, Ralph Gonsalves, received on Thursday a medical brigade from Cuba that will help his country deal with the COVID-19 pandemic.
With applause and exclamations of 'long live Cuba and long live Venezuela,' the Vincentians expressed their gratitude and admiration for the arrival of the Cuban Health personnel, who came on a plane owned by the Venezuelan airline Conviasa.
Addressing the newly arrived, Prime Minister Gonsalves thanked Fidel and Raul's Cuba for this gesture of solidarity and conveyed his gratitude to the President, Miguel Díaz-Canel.
Cuban Ambassador José Manuel Leyva Ventura said that this brigade is a small sample of solidarity, a legacy left by the leader of the Cuban Revolution Fidel Castro 'who taught us to take health and education around the world'.
"The Vincentian people await you with much love and affection, and for us, it is a reason of pride and revolutionary satisfaction to wait for you here," the ambassador told the team, made up of 16 members: five doctors and 11 nurses.
The diplomat explained to Prensa Latina news agency that a Cuban brigade of  34 health workers is working in that nation. He stressed that Cuba and St. Vincent and the Grenadines,  maintain excellent relations. They were established on May 26, 1992.