St. Lucia announces its withdrawal from the Lima Group
St. Lucia announces its withdrawal from the Lima Group
Imagen principal: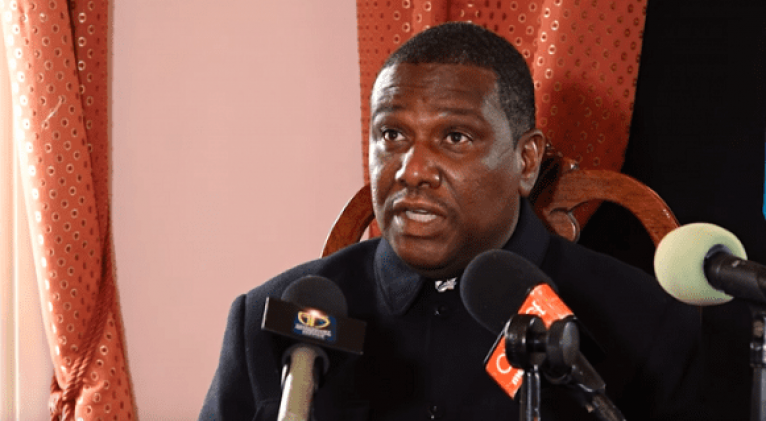 Alva Baptiste, St. Lucia's foreign minister. Photo: teleSUR.
St. Lucia's Foreign Minister Alva Baptiste announced that his country plans to withdraw from the self-styled Lima Group, as part of the new government's policy of non-interference in the affairs of other countries.
During a statement to the press, the diplomat asserted that Saint Lucia "will be consistent with the official position of CARICOM (Caribbean Community) of non-interference in the internal affairs of a sovereign State."
He emphasized that the position of his government with respect to Venezuela will be to reestablish diplomatic relations and brotherhood between both countries, for which reason "with immediate effect we are going to withdraw from the Lima Group."
The official recalled that Venezuela was in solidarity with Saint Lucia when they passed through the fiscal crisis of 2011, providing assistance in the education and infrastructure sectors.
This statement is in addition to the one issued by the Prime Minister of Saint Lucia, Philip J. Pierre, who indicated last August 7 that "as a country, we believe that we are friends, and that we should not interfere in the internal policies of another country."
"We respect the policies of all countries.  We do not tend to be enemies with any country," commented Pierre, who added that they wish to continue with friendly relationship they had with Venezuela and "looking forward to good times."
The so-called Lima Group was created in 2017 in order to intervene in Venezuela's internal affairs.  So far, Argentina, Bolivia and Mexico have withdrawn from this initiative, while Peru and Saint Lucia have recently announced their departure.