Shooters add up tickets for San Salvador 2023
Shooters add up tickets for San Salvador 2023
Imagen principal: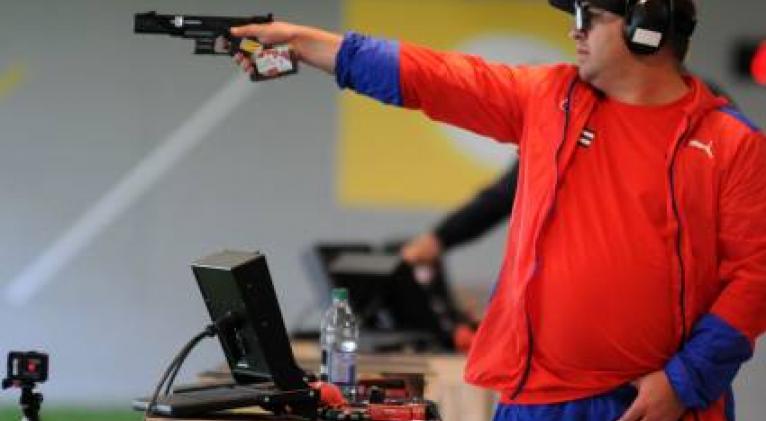 Havana, June 23 (JIT) - Cuban shooters obtained 14 tickets for the Central American and Caribbean Games of San Salvador 2023 during the championship of that sport in the region, held in Guatemala.
In the 10-meter air rifle, Dianelys Pérez, Lisbeth Hernández and Alexander Molerio qualified; and in the 25-meter rapid fire pistol, Olympic champion Leuris Pupo, Jorge Félix Álvarez and Alejandro Delgado did so.
Laina Pérez, Sheila González and Claudia Hernández won in the 25-meter pistol, while in the three-position rifle, the female Ainerick Cabrera and the males Reinier Quintanilla and Eddy Figueredo did so. Finally, in the 10-meter air pistol, Jorge Grau and Guillermo Pías got their tickets.
As for the medals, the Cuban team totaled 19 medals, divided into six gold, seven silver and six bronze. Guatemala (7-8-5) and Mexico (7-4-3) dominated the medals table.
Among the Cuban champions was the London-2012 champion and Olympic runner-up in Tokyo-2020, Leuris Pupo, winner in the 25-meter rapid fire pistol; as well as in team shooting with Jorge Felix and young Alejandro Delgado.