Raúl Castro presides over meeting of Political Bureau of the PCC analyzing post-COVID-19 recovery
Raúl Castro presides over meeting of Political Bureau of the PCC analyzing post-COVID-19 recovery
Imagen principal: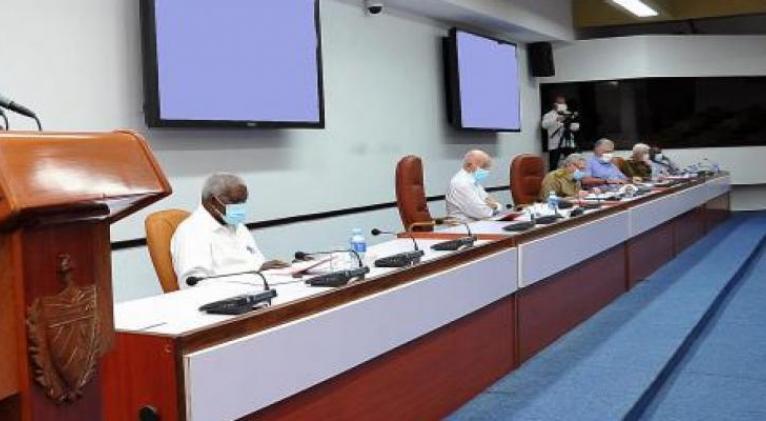 The First Secretary of the Cuban Communist Party, Army General Raul Castro, presided over a meeting of the organization's Political Bureau on Tuesday, which analyzed the proposals aimed at the country's recovery in the post-COVID-19 period.
The proposals include a set of measures that would be implemented in the three phases that the first stage of this gradual process has been conceived. This issue will also be discussed this Wednesday at a special session of the Council of Ministers.
During the analysis of the Political Bureau, the work carried out by all our people was recognized, which has allowed us to successfully face the challenges imposed by this epidemic.
It was also reiterated that in the current and future circumstances, discipline and targeted measures to prevent the spread of the disease cannot be neglected.
Detailed information on the scope of this Plan will be offered on Thursday during the radio-television program "Mesa Redonda".