Project linked to pediatric health in Cuba praised in Australia
Project linked to pediatric health in Cuba praised in Australia
Imagen principal: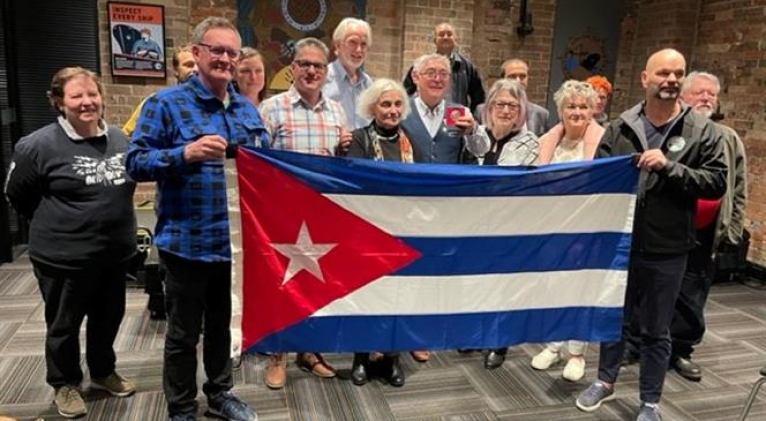 Canberra, Sept 19 (RHC) A project supported by the Maritime Union of Australia and linked to pediatric health in Cuba received here today the 60th anniversary commemorative stamp of the Cuban Institute of Friendship with the Peoples (ICAP).
Since its foundation in 1999 by the trade union leader Tass Bull, this program has allowed approximately one thousand children to benefit each year from the contributions made by this organization as well as their support to 500 highly complex surgical treatments, said the Cuban ambassador, Ariel Lorenzo Rodriguez.
 While presenting the award to members of the project, linked to the William Soler Pediatric Cardiocenter in Havana, the diplomat stressed that the initiative deserves permanent recognition, since this segment of the population is one of the most affected by the blockade maintained by the United States against Cuba.
The ambassador emphasized, that all these years, the Cardiocentro has received equipment from Australian friends, as well as medical material, surgical instruments, hospital furniture and other supplies, in multiple shipments made directly from Australia or from other countries,".
The path of solidarity and friendship between the Australian and Cuban peoples was maintained even during the pandemic. This project joined in 2021 the efforts of the Cuba-Australia friendship societies and other organizations to help the pediatric population and reduce the effects of Covid-19.(Source:PL)