President of Cuba wishes López Obrador a speedy recovery
President of Cuba wishes López Obrador a speedy recovery
Imagen principal: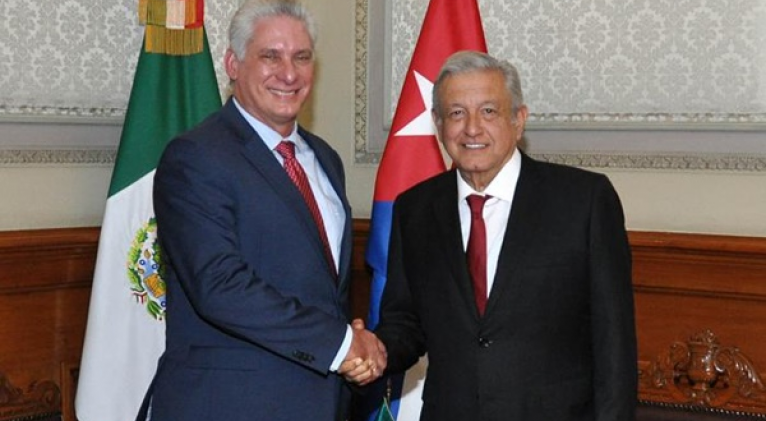 Havana, Jan 10 (RHC)-- Cuban President Miguel Díaz-Canel wished a speedy recovery to Mexican President Andrés Manuel López Obrador, who has been infected with Covid-19 for the second time.
On behalf of the Communist Party, the government, and the people of his nation, the Cuban leader thanked on his Twitter account for Mexico's unwavering solidarity with the Caribbean island.
López Obrador turned out to be positive this Monday after he appeared hoarsely at his usual morning press conference at the National Palace.
In a message published later via Twitter, he emphasized that although the symptoms are mild, he will remain in isolation and will only do office work and communicate virtually until he gets over it.
Another message informs that, in the meantime, the Secretary of the Interior, Adán Augusto López Hernández, will represent him in press conferences and other events.
The first infection of the Mexican president was on January 24, 2021, almost a year after the beginning of the SARS-CoV-2 pandemic, which began in Mexico in February 2020.
This second infection occurs amid an increase in infections due to the Omicron variant, which keeps air transport in chaos due to many cases among aircrews and airport staff.