An Open Secret of Tourism in Cuba
An Open Secret of Tourism in Cuba
Imagen principal: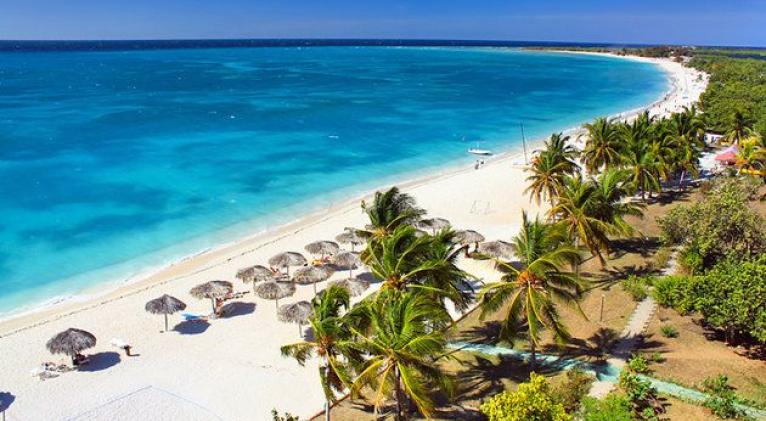 The prospects regarding the arrival of tourists to Cuba are rosy: some 3.5 million foreign visitors are expected this year.
The projection is significant if one takes into account that in 2022 this island received a total of one million 614 thousand 87 of these travelers. Thus, what is foreseen by the Ministry of Tourism implies more than doubling the number of tourists from last year.
Every journey begins with the first step, goes the proverb, and the first already given in 2023 promise good fortune. This is indicated by the almost half a million visitors who arrived in Cuba until last February.
At this rate, if kept, and it seems to indicate that it will be so, the country could meet its expectations, thought from the idea on how much an increase in tourism can render profit to the national economy and the well-being of Cubans.
Despite the difficult situation that this Caribbean geography is experiencing today, there are many strengths that are available here and that must continue to be consolidated to translate these goals into reality.
The President of the Republic himself referred to such possibilities during the last annual meeting of Mintur https://www.granma.cu/cuba/2022-03-21/participa-diaz-canel-en-reunion-de -annual-work-of-tourism:
We are a country with political stability, with security, with citizen tranquility, with epidemiological security, and these are realities that we have to promote. Few destinations in the world can offer today what Cuba makes available for tourism.
For the inhabitants of this Island, what the president stated is a matter of fact, this routine; but this is not the case in other latitudes, where the image of Cuba is not uncommonly tarnished by falsehoods, and, more than that, by veils that seek to hide or blur such potentialities, which, with the effort, have become an open secret.
To the benefits present in this Island, mentioned by Díaz-Canel, another one is added that was equally recognized by the President on March 4th. It was on the occasion of the celebration in the country of the Day of the Hotel and Tourism Worker.
By the way, the also First Secretary of the CCPCC, had stressed the contribution of workers in that sector, emphasizing what "the nation expects of them."
Also in this regard, the Prime Minister, Manuel Marrero Cruz, also using the social network Twitter, highlighted http://www.acn.cu/cuba/105529-felicita-diaz-canel-a-trabajadores-de-la-hoteleria -and-tourism: "The challenge of being better every day because you play a key role in the development of our country."
The relevance that tourism has in particular in these times is well known, which is why the greatest investment dynamics in the country in recent decades has been dedicated precisely to this sector.
In order to sustain coherence with these investor efforts there's the call to tourism workers, because their greatest commitment to the matter of quality in the services, improvement and efficiency should promote higher growth.
What are the Pending Matters?
It's clear that the most important pending issue in Tourism does not remain in the hands of Cubans: the blockade, increasingly heightened, imposed on this country by the U.S. government, which, only between August 2021 and February 2022 caused losses of 3 thousand 806 million dollars, "a historical record amount for such a short period," commented the Cuban foreign minister https://actualidad.rt.com/actualidad/445302-cuba-anunca-perdidas-record-bloqueo-eeuu .
Regarding tourism in particular, measures imposed by the White House such as requiring an entry visa to the U.S. from anyone who has visited Cuba, for considering this country a sponsor of terrorism, means one of the most devious blows precisely because tourism is one of the few sources of income that we have today.
On top of that, just to mention another of the many examples, restrictions that compelled the cruise ships to remove Cuba from their stopovers. And those who have not wanted to comply, well, they have received sanctions, such as those imposed last year on the cruise lines Carnival, Norwegian, Royal Caribbean and MSC https://www.prensa-latina.cu/2022/03/24/cruceros-en-la-mira-del-bloqueo-de-eeuu-a-cuba that, according to statements by a federal judge in Miami, they had carried out tourist operations to Cuba, banned by U.S. law between 2015-2019.
However, or better, precisely because there are also those winds against us, it would be necessary - as the country's leadership repeatedly urges - to continue opening space for science and innovation in tourism, which, among
other achievements, allow to increase the number of so-called smart rooms -those where technology marks savings, comfort and excellence in services-, and those have become trendy within the hotel sector.
Running parallel with this, which demands, in addition to investments, a greater training, it's also necessary to foster greater associations production within our borders, as well as continue perfecting the investment process, according to Marrero Cruz https://www.granma.cu/cuba/2022-03-21/participa-diaz-canel-en-reunion-de-trabajo-anual-del-turismo .
Another matter requires the emphasis that should continue to be put on the culture-tourism marriage, which is talked about so much but is not always carried out consequently and above all with the efficiency that could accompany the strengths in the artistic field, patrimonial and, above all, in the own idiosyncrasy of this town, whose hospitality, carefree character and solidarity are today unique and powerful attractions.
Yes, there's still a long way to go, but tourism workers, convinced of the importance of their work, are one of the main assurances in this journey.
Translated by Amilkal Labañino / CubaSí Translation Staff