Mexico's northern border seeing surprising rise in unaccompanied minors
Mexico's northern border seeing surprising rise in unaccompanied minors
Imagen principal: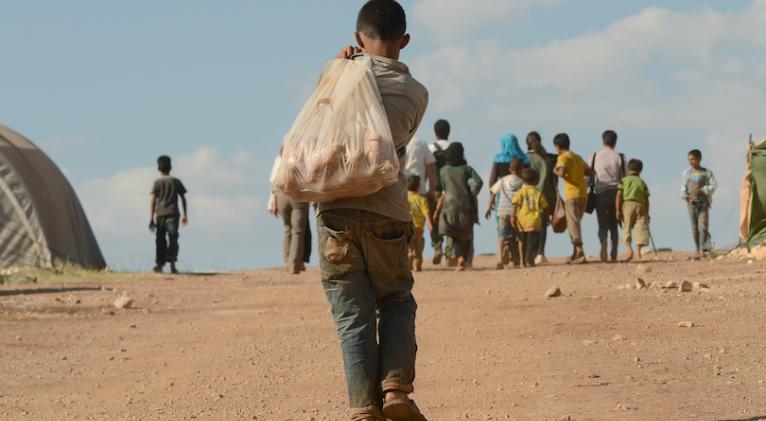 A surprising rise in the number of unaccompanied child migrants is occurring at Mexico's northern border, where authorities have come upon groups of dozens of these vulnerable individuals despite new immigration restrictions put in place by the United States.
Mexican authorities and activists in this northern Mexican border city have detected in recent months an increase in the arrival of these young US-bound migrants, most of whom hail from Central American countries.
Alarm bells went off among civil organizations last week, when the Mexican government's National Institute of Migration (INM) and the National Defense Secretariat announced they had rescued 57 unaccompanied Guatemalan minors – mostly boys, between the ages of 14 and 17 – who were traveling in dangerous conditions.
Those child migrants were found along with 10 adults inside a truck's jam-packed trailer along the road linking the northern Mexican cities of Chihuahua and Ciudad Juarez and were later placed under the supervision of an assistant prosecutor's office for boys, girls and adolescents in the northern state of Chihuahua.
A well-known migrant activist in Ciudad Juarez placed much of the blame on the Mexican government, saying it has been ignoring the problem.
"No attention is given to the child migrant issue … if the government says it monitors the immigration issue, what's going on with the children?" Father Javier Calvillo, director of the Casa del Migrante shelter, told Efe.
The INM reported the "rescue" of nearly 747,000 undocumented migrants during 2022, more than 110,000 of whom were minors.
Of those child migrants, 14,270 were not accompanied by a parent or legal guardian and 6,000 were returned by Mexico to their countries of origin.
Under a recent change to Mexican immigration law in 2020, the state is empowered to exercise legal authority over minors who transit the nation's territory, even if they are en route to another country.
That legal measure is cause for concern for migrants like Roxana Rojas, a young Venezuelan woman who is traveling with her husband and their three children aged four, two and 10 months and has spent more than 20 days in Ciudad Juarez.
"We're taking these risks together with our children … We want them to be able to study, to have a better future. I wouldn't leave my children alone. I feel it's irresponsible for parents" to do so, she told Efe.
The uncertainty facing migrants of certain nationalities also has increased since the US announced last month that it would take in up to 30,000 migrants per month from Cuba, Haiti, Nicaragua and Venezuela but immediately deport other migrants from those countries under Title 42, a rule invoked in 2020 during then-President Donald Trump's administration that allows for the immediate expulsion of foreigners arriving at the border to prevent the spread of Covid-19.
President Joe Biden's administration has fought in court to rescind that policy, yet it also has expanded its use.
That juggling act has led to criticism of Biden from members of his own Democratic Party and human rights groups, who say he is inhumanely restricting migrants' asylum access.
Over the past five years, the US has deported more than 217,000 minors to Mexico, according to Mexico's Unit for Migration Policy, Registration and Personal Identity.
On Jan. 17, the two countries signed an agreement to speed up the reunification of child migrants who are in Mexican territory and have a mother or father living in the US.
The goal of that accord is to prevent families from resorting to the dangerous practice of paying people traffickers to illegally guide their children across the US-Mexico border