Mexican ship with humanitarian aid arrives in Cuba
Mexican ship with humanitarian aid arrives in Cuba
Imagen principal: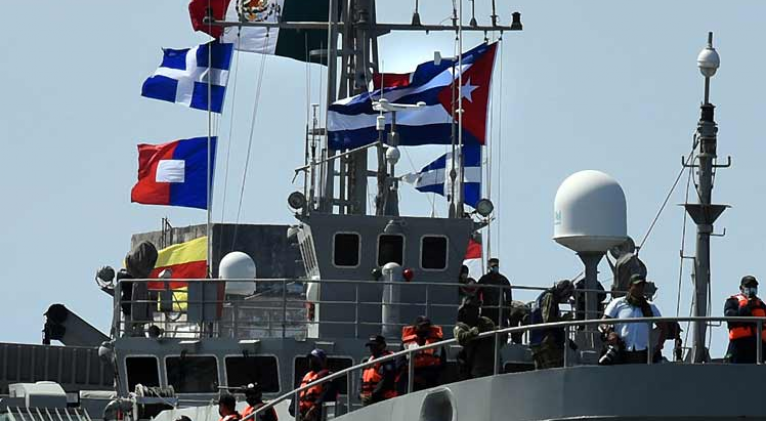 The Mexican Navy ship Libertador Bal-02 arrived in Cuba with humanitarian aid from the Mexican government.
The Minister of Foreign Trade and Investment, Rodrigo Malmierca, received the donation, consisting of 612.5 tons of food, medicines, and oxygen, at the Havana harbor, when the island is facing a complex situation due to the Covid-19 pandemic.
This cargo is a testimony of the friendship, gratitude, and solidarity of the people of Mexico with Cuba said the Mexican ambassador in Havana, Miguel Diaz, who recalled the medical aid provided by the island to his country in the most critical moments of the spread of the SARS Cov-2 coronavirus, the cause of that disease.
We are confident that Cuba only wants to live in peace, and in that battle, it is not alone. Mexico accompanies it, said the diplomat.
In thanking the Mexican government for its gesture, Malmierca affirmed that this aid is a sign of the systematic cooperation that both nations have maintained for decades and of the friendship that unites the two peoples.