Maceo, More Present than Ever
Maceo, More Present than Ever
Imagen principal: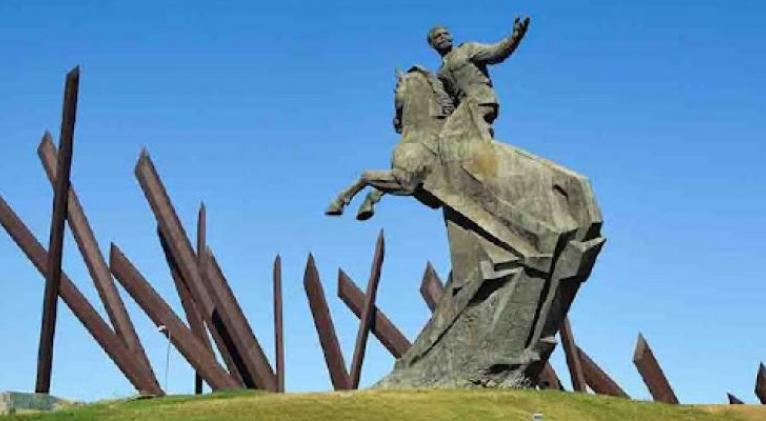 On December 7th, 1896, Lieutenant General Antonio Maceo fell fighting in San Pedro, in Havana, of whom José Martí said years earlier: We must pay attention to what he says, because Maceo has a strong mind as well as a strong arm. (…) Strong is his thought and harmonious, like the lines of his skull (…)
In Martí's image, the anti-imperialist Maceo was present, the man who, in his response to someone who warned about the U.S. intervention in Cuba for imperialist purposes, stated: "I believe, young man, although it seems impossible to me, that this would be the only case in which maybe I'd be siding with the Spanish".
He also wrote to a friend: "I don't expect anything from Americans either; We must rely all in our efforts; it's better to go up or down without help than to be in debt of gratitude with such a powerful neighbor".
In 1884, the independence of his Homeland was still only a distant project, but in a letter to the Cuban patriot Anselmo Valdés he assured:
"...When Cuba becomes independent, I will ask permission to set Puerto Rico free, since I wouldn't like to give up the sword, leaving that portion of America a slave."
His anti-racist thought and hatred for slavery were principles that accompanied him his entire life, and for which he also opposed the Zanjón Pact and led the Baraguá Protest at the end of the Ten Years' War in 1878, where he proclaimed his decision to carry on the struggle until independence was attained.
However, on that fateful December 7th, Spanish bullets, far from eradicating  the doctrines and example of Antonio, made them undestroyable ideals of the Cuban people that guided the new redemption campaigns for more than half a century of struggle during the false republic until the final victory reached with the Revolution on January 1st, 1959.
The traditional tribute to Maceo and his aide-de-camp Panchito Gómez Toro, who fell on that sad day with him, accompanies the new Cuban combative traditions and grew bigger by honoring the more than two thousand Cubans who fell in internationalist deeds with the ending of Operation Tribute on December 7th, 1989, when the remains of internationalist fighters killed in Angola, Ethiopia, Nicaragua, and other places were transferred to Cuba.
That historic day were buried more than two thousand Cubans throughout the country, who, according to Fidel – at a speech on that occasion – fought colonialism, racism, and neocolonialism, against which Maceo's machete and the strength of his ideas were also raised.
Since then, Maceo's legacy grew stronger than ever before a time of difficult challenges for the Cuban Revolution, at a time that apparently a new Zanjón Pact was imposed for the revolutionaries of the world due to the disappearance of European socialism and the USSR, later on.
Today again, the Homeland faces multiplied threats of the empire with its relentless blockade and the so-called fourth generation wars applied within the global crisis due to the Covid-19 pandemic, but also, like in the past, Maceo rides again among his people and calls for an eternal Baraguá.