Freedom of the Press in the USA
Freedom of the Press in the USA
Imagen principal:
The country of great freedoms, of dreams fulfilled, ratified once again, this September, the fallacy of its supposed guarantees and rights.
The evidence was shamelessly circulated from hand to hand: a memorandum issued by the Administration of the Democratic Party of the United States, in which they explicitly specified relevant media outlets such as Fox News, CNN and The New York Times, among others, how to address the results of an impeachment investigation into Biden.
This is a formal investigation leading to impeachment against the American president for his alleged connection with the illegal businesses of his son Hunter.
It was parliamentarian Kevin McCarthy, Republican leader of the House of Representatives, who ordered a legislative committee to begin the investigation, which found a "culture of corruption" in the father and son of the presidential family, according to McCarthy himself.
Abuse of power, obstruction of justice and corruption are among the "findings" to which the information obtained by the investigators leads.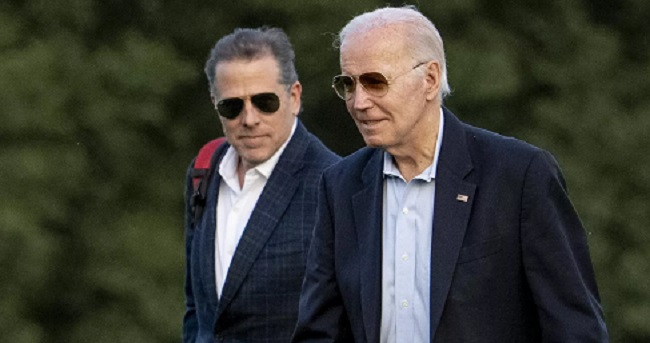 Following the dust stirred, the president's special assistant, Ian Sams, also senior advisor and spokesperson for the Office of the White House Legal Counsel, sent an email on the morning of September 13 to the leaders of the press media aforementioned with their "recommendations".
In reality, it was a 14-page text, reported Russia Today, clearly establishing the official position of the White House with respect to the aforementioned accusations, all of which were classified as unfounded lies.
In closing, which was intended to be protocol, they highlighted: "We hope that this document helps you to have objective useful information in your reporting work on unfounded and unprecedented claims that underlie within an impeachment investigation without any evidence of irregularities."
You don't have to be an expert to understand that so much dark detail that has surfaced in this process would be something like a grave stone on the very low popularity that accompanies Biden, almost a year before elections, and that's why the White House mobilized like a possessed soul to try to avert the scandal.
Apparently things appear to have ricocheted because there were many media outlets that raised their voices in protest against the attempts at manipulation, while the document in question showed the degree of agony of Democrats before what looms ahead of them.