FMC: A New Look at Women in their Community
FMC: A New Look at Women in their Community
Imagen principal: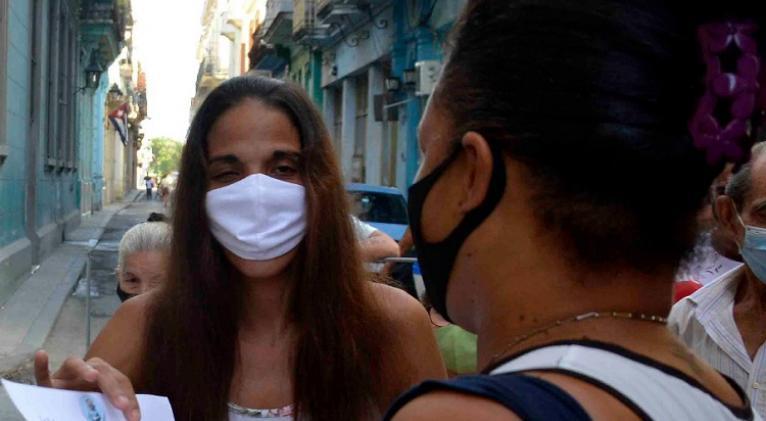 The work of mass organizations is boosted on par with people's resolution amid these times where community work finds new strength, where the nation regards neighborhoods and local communities as top priorities.
And today, let's talk about the Cuban Women Federation (FMC) — an organization that represents Cuban women and celebrates its 61st anniversary. And these women's daily work has been key to, along with other sectors in the community, to ensure the continuity of a greater work.
The history of Cuba proves me right. And so was highlighted at the most recent meeting between the President of the Republic and a group of women from various professional backgrounds at the FMC headquarter.
Amid this very difficult times triggered by the pandemic, it has been evident how important Cuban women are. In addition to embracing the roles women have in their working places, a lot of the daily survival rests on their shoulders.
This situation is not ideal. But centuries of prejudice and patriarchal heritage still determine so. And Cuban women, rising to this challenge, have assumed the very difficult daily task of guaranteeing the food and house cleaning, the nursing of other family members, the compliance of health and hygiene measures, including everything associated to home-based caring.
And it has been so due to the determination of women, as there are still a lot of men who do nothing at home.
This epidemiological situation we are living in has shed even more light to the existing breach in gender equity, women's emancipation; but it has also shown the changes — for the better — inside everyone's home.
Of course there are still a lot to do. It is not coincidence that the Council of Ministry recently approved the National Program for Women's Advancement, which means a lot when it comes to discrimination, gender violence and sexist behavior.
And so was pointed out by Teresa Amarelle Boué, member of the Political Bureau and General Secretary of FMC, who also noted that the first equity program enjoyed by women was, precisely, the Revolution.
From that perspective and that of highlighting the need to continue moving forward, the work of mass organizations like Cuba's FMC is still getting stronger, finding new ways of doing and retaking old ones. In doing so, the FMC reaches 61 years old gaining new strength in view of the community.
Translated by Sergio A. Paneque Díaz / CubaSí Translation Staff