Díaz-Canel insists on speeding up hurricane recovery in Cuba
Díaz-Canel insists on speeding up hurricane recovery in Cuba
Imagen principal: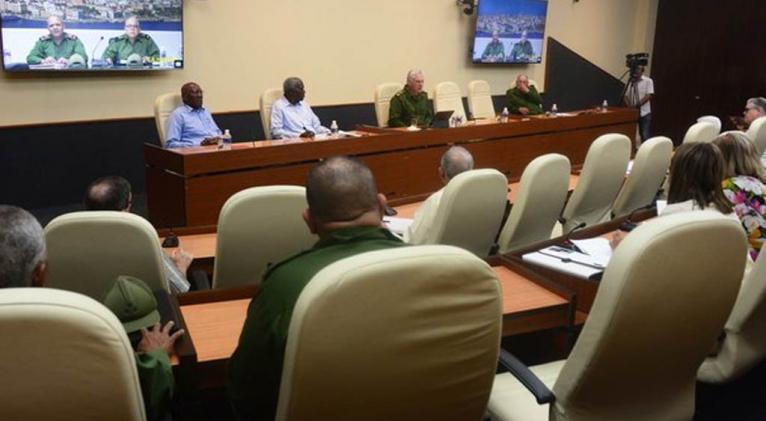 Havana, Oct 6 (Prensa Latina) Cuban President Miguel Díaz-Canel reiterated his call to speed up the recovery efforts from the devastation caused by Hurricane Ian last week in the western part of the country.
On his Twitter account, the president called 'for recovery efforts to gain in agility, to restore us in the shortest possible time from the damage caused by Hurricane Ian'.
As it happens every day since the hurricane hit on September 27, a meeting was held the day before to check the progress of these works in the most affected territories, headed by Díaz-Canel and with the participation of the main figures of the Government.
The meeting reviewed the situation of each province regarding the situation of the affected families, restoration of electric service, water and food supply, state of communications and repair of thousands of houses, among other issues.
Special attention was given to Pinar del Río, the most affected province, where more than a thousand people remain in evacuation centers, electricity has been restored to 19,8% of consumers and work is being carried out to meet the water needs of the population.