Culture as a vehicle to promote ties among peoples (+ Photos)
Culture as a vehicle to promote ties among peoples (+ Photos)
Imagen principal: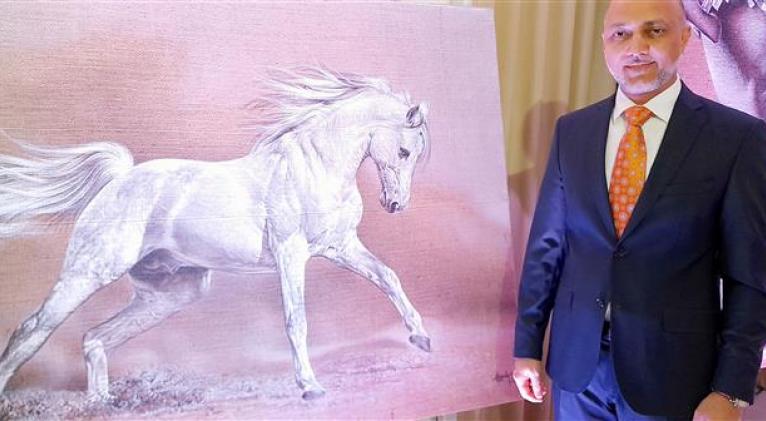 Havana, Jul 7 (Prensa Latina) Culture is currently a useful tool to promote the relations among nations, United Arab Emirates (UAE) Ambassador to Cuba Bader Almatrooshi stated when he inaugurated an exhibition of universal paintings in Havana.
Commenting with Prensa Latina about the exhibition, the ambassador reiterated that "art is an important aspect in the links among countries, and I believe, as well as the UAE, that the connection among peoples is very important, and a way to achieve this is through culture.
He pointed out that he recently signed a Memorandum of Understanding on cooperation in this field with Cuba, which has a great cultural wealth, hence "there is a great potential to work together," the ambassador said.
Through the paintings, its creator, Alexander Cordero, shows features of the Arab world and works of universal projection.
Cordero told Prensa Latina that the works emanated from his memory at the San Alejandro School, where he studied and learned the use of paper and charcoal, a technique he transposed to the creation of oil on jute.